A Delicate Wild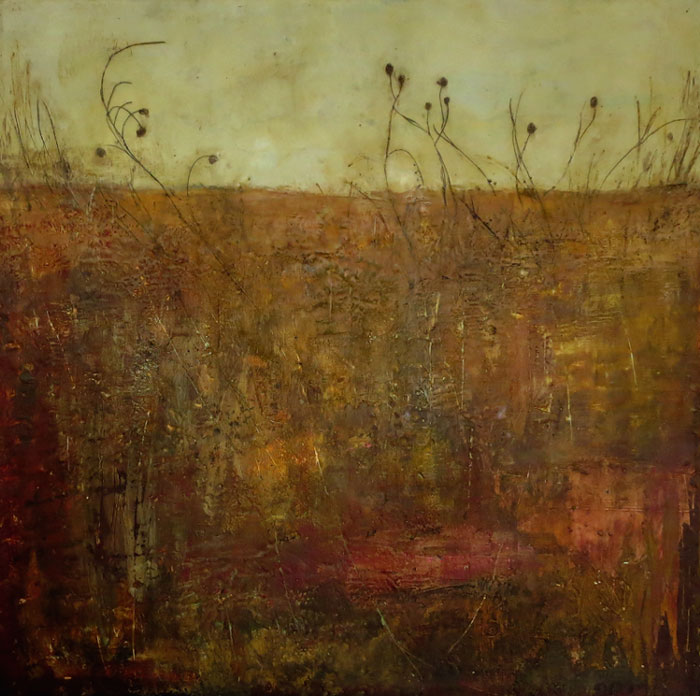 A Delicate Wild, encaustic,24×24 inches
I have always preferred the wild over the perfectly manicured gardens. There's a story in the wild that pulls at something deep within us.

I see her walking
on a path through a pathless forest
or a maze, a labyrinth.
As she walks, she spins
and the fine threads fall behind her
following her way,
telling where she is going,
telling
where she has gone.
Telling the story.
The line, the thread of voice,
the sentences saying the way.
Ursula K. Le Guin
{i read this Ursula K. Le Guin quote in Sharon Blackie's book If Women Rose Rooted, which i highly recommened}