How Our Lives Are Built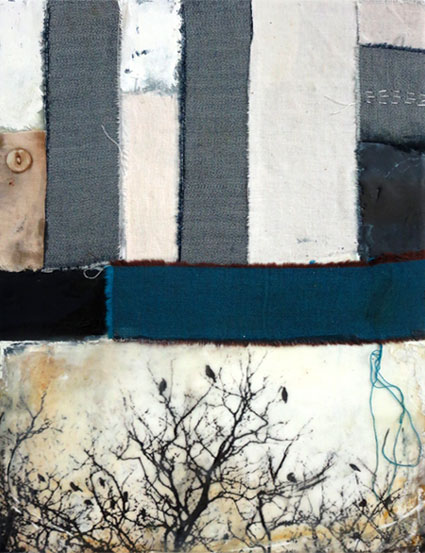 I have not been posting very much here recently as we experienced a profound loss in our family last month in the passing away of my father-in-law. This year has been hard, a season of grief, it seems. The mourning and the grieving will be forever, but daily life has to continue. I think when we lose someone, the getting back to routine is the hardest shift. But it is inevitable. My return to the studio was slow, but healing.
For this piece I started with piecing together worn textiles, which for some reason I find very comforting. In fact, I do this often in my work…has to do with ideas of mending, patchwork, taking what has been worn and used, what carries stories and meaning, of how we repair and move onwards because we must, because this is how our lives are built.