Workshops
Introduction to Mixed Media Encaustic at Plaza Artist Materials Towson, MD : September 21, 2019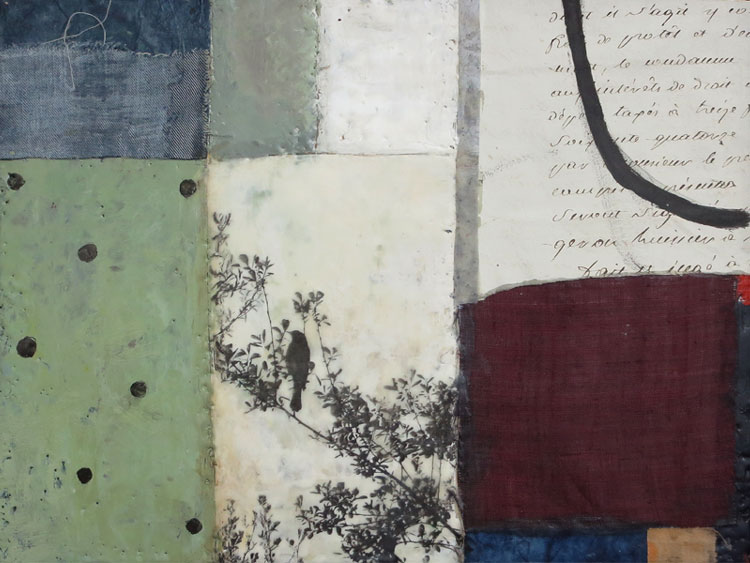 When: Sat, September 21, 2019 1pm – 4pm
Where: Plaza Artist Materials & Picture Framing, Towson, MD 519 York Rd, Towson, MD 21204
Description: Mixed Media Encaustic
Instructor: Bridgette Guerzon Mills Saturday, September 21, 1–4pm $65, most supplies provided* Combining encaustic with other materials and media opens a world of creative possibilities! Learn about painting with this ancient medium of beeswax, pigment and damar resin in this hands-on introductory workshop where you'll learn safe studio practices and the encaustic painting basics. Various techniques will also be demonstrated including how to incorporate mixed media processes with encaustic such as photo transfers, embedded collage, glazes with pigment sticks, and incorporating found materials to create layered works with depth and an organic luminosity. The instructor will provide an assortment of marking tools and brushes, papers, photographs, fibers, and other natural and found materials for students to incorporate into their paintings. *Students are encouraged to bring their own personal items and photocopies they would like to use.
Introduction to Mixed Media Encaustic at Plaza Artist Materials Towson, MD : September 21, 2019
Islandwood Art Escape: AUGUST 12-16, 2020
"The artist is a receptacle for emotions that come from all over the place: from the sky, from the earth, from a scrap of paper, from a passing shape, from a spider's web." Pablo Picasso
Join mixed media artist Bridgette Guerzon-Mills in an exploration in allowing nature to be our guide in creating artwork in the book form that digs deep into our connection with the Earth. We will explore our environment for natural materials to act as inspiration and jumping off points for design and concept, as well as elements within the pages of our hand-bound books.
Bridgette will lead the class through a variety of mixed media techniques that draw upon elements found in her creative practice: encaustic, fabric, thread, personal photos, collage, and the addition of natural elements. We will use plaster and fabric and found natural materials to create hand-bound books and the pages within.
Along with these techniques, we will discuss the stories of the earth around us – symbolism, mythology, and folklore that will feed the work we will be creating. Art is the bridge that can reconnect us to the stories we already know and our creative practice in dialogue with nature can help us to remember this connection.
Please visit Bellisima Art Escape to find out more about the Islandwood Art Escape retreat and to register!