All Things Seen and Unseen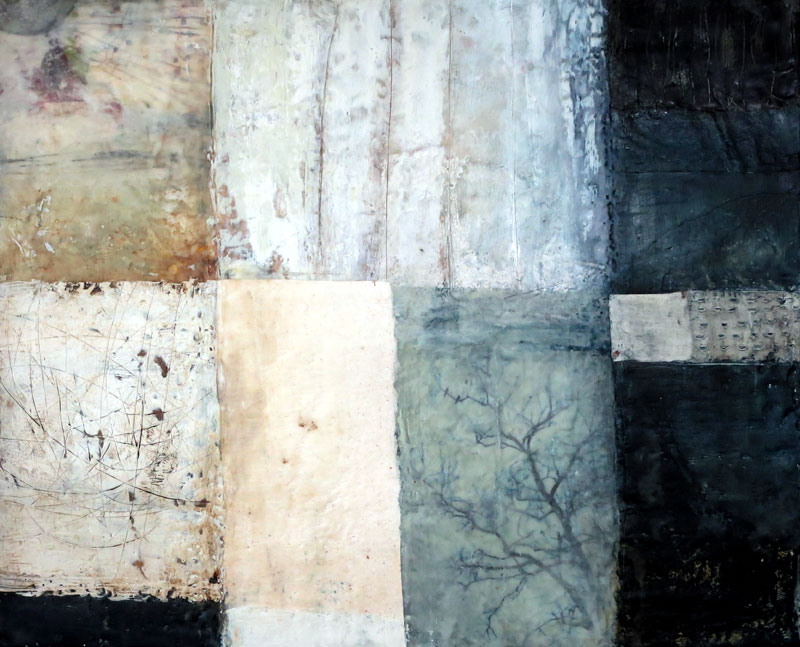 Everyone sees the unseen in proportion to the clarity of his heart, and that depends upon how much he has polished it. Whoever has polished it more sees more – more unseen forms become manifest to him. -Rumi
One of the gifts that comes with being creative is having that extra inner eye. We notice what is often overlooked. We focus in on things that often lay just in the periphery which leads to a deeper dive into the heart of things rather than a shallow overview. It makes for a visually enriching life…although others in my life might say that it makes for a more distracted life as I always seem to be stopping to notice things.
This mixed media piece contains an image of two ravens perched high up in a sycamore tree. They are not the focal point of the painting, but they are there if you take time to look. Other parts of the painting also contain details of layers and mark making that require a deeper, longer look. I love creating that invitation in my paintings- an invitation to look deeper and longer. To be present with the painting.
This painting is currently at R.H. Ballard Gallery in Washington, VA. I am really happy to share that my work is now represented at this gallery. If you visit their Facebook Page, they posted a video of my work there. It looks so nice and I'm so excited to be there.