Bird Journal: Barn Owl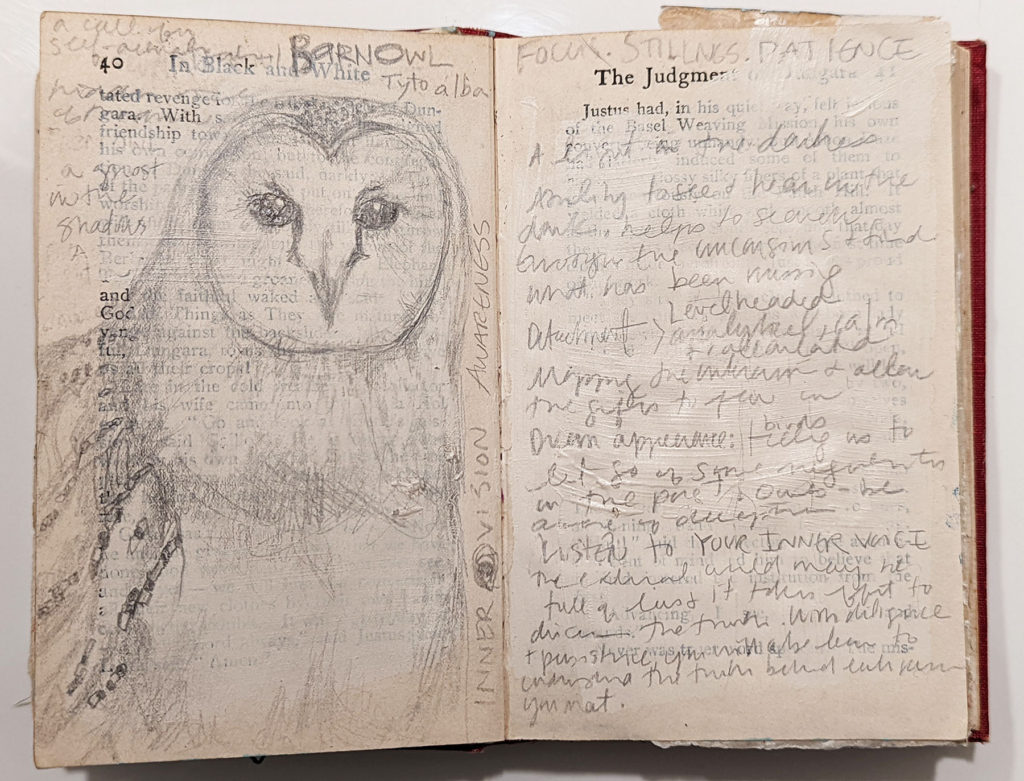 I just realized that I haven't been sharing my pages in my bird journal altered book. I started this little book several years ago and add to it here and there. My husband asked me why I don't just fill up the pages and be done with it and I was like, well, some things are a longer journey. This book is almost like a field book for me- birds that I see or love and their symbolic meanings. When I started this book I also started a companion one too, but on plants. I haven't added to that in ages. hmmmm. I should return to that.
I created this Barn Owl spread in early January. The Barn Owl has appeared in my artwork over the years and I've never actually seen one in the wild! I just love their faces. They feel like creatures of the in between. Connected to the mystery.
The other day I made a reel of my bird book. You can see it here.