Drawing to calm the worries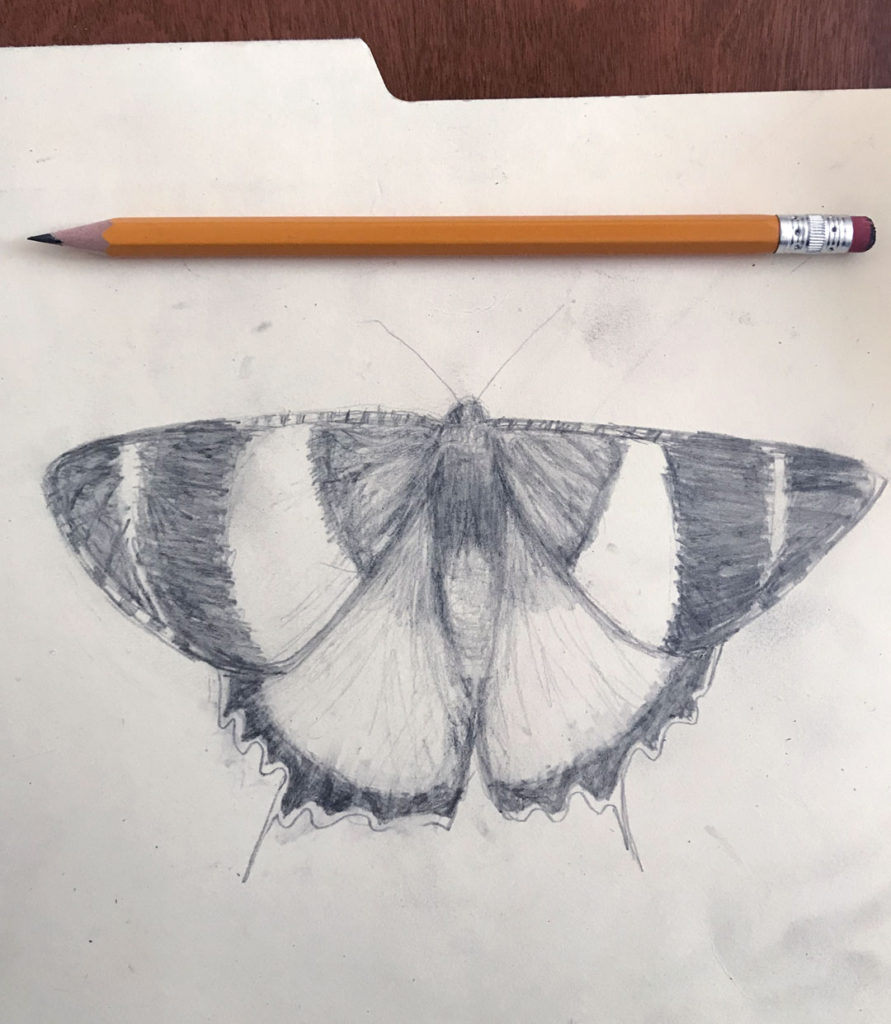 Anyone else having trouble focusing these days? Yeah, me too. Feelings of impending doom and uncertainty will do that. I'm finding that things that help me quiet the worry are:
Baking/cooking -it's a creative act, necessary, productive and yummy
Reading a good book vs. scrolling and scrolling and scrolling the news, which I do a lot of unfortunately. I just started The Starless Sea and that's helping me slow the endless scrolling for updates.
Drawing with pencil and paper is by far the most helpful. I find it to be meditative. My mind ceases to wander over to the worry section of my brain.
Knitting/crocheting. This has always helped me since I was young. I don't have a project right now but I have lots of yarn. Seems like a good time to start a new project
Having autoimmune issues always means that one must be more careful. And unfortunately that's the case with me. But luckily, I don't have to leave the house as my studio is at home, or take public transportation, my kids' schools have been cancelled and being an artist working from home all these years- I'm an old hand at social distancing. But it is eerie. Especially since my favorite books to read have always been dystopian fiction. Ugh. Not so entertaining when the world seems crazy right now.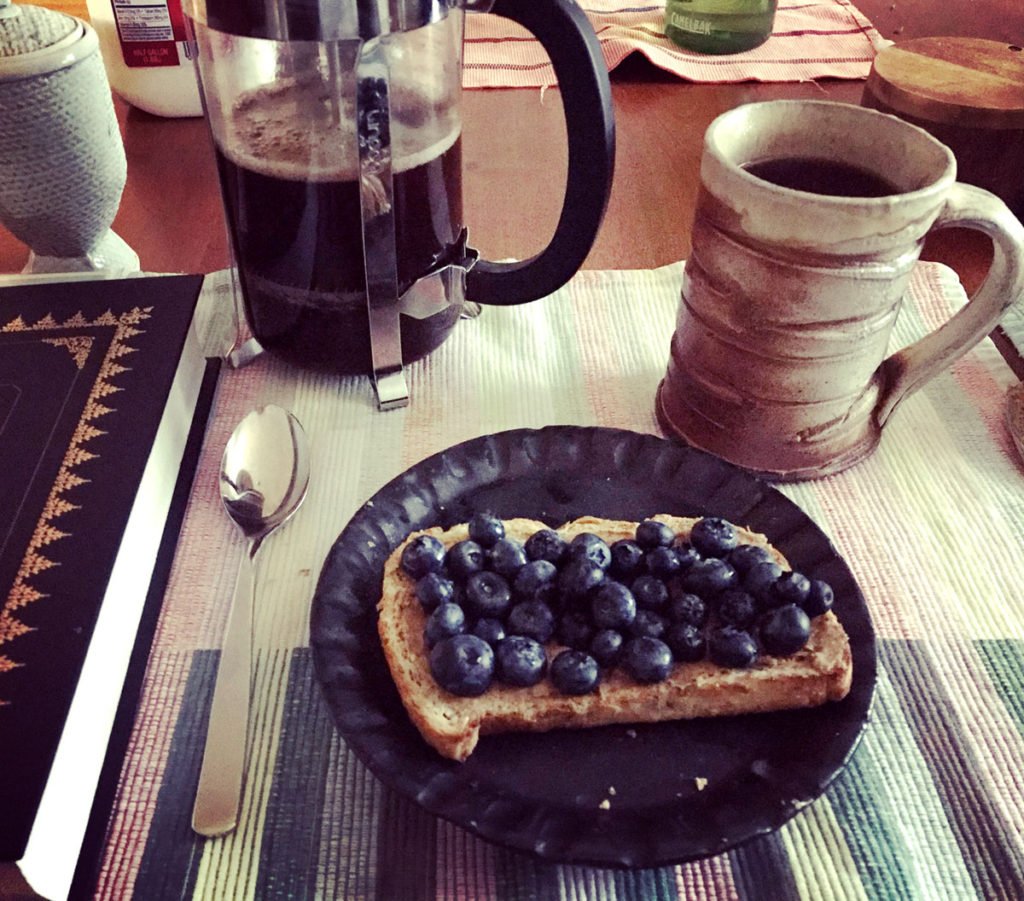 Blueberries are great for the immune system. My usual favorite way to eat blueberries is baked- in muffins, scones, crumbles, etc etc. But eating them like this is also delicious. Toasted multigrain bread, maple almond butter, and a pile of blueberries. Good food doesn't need to be complicated.
Stay well everyone.