Learning the Way of It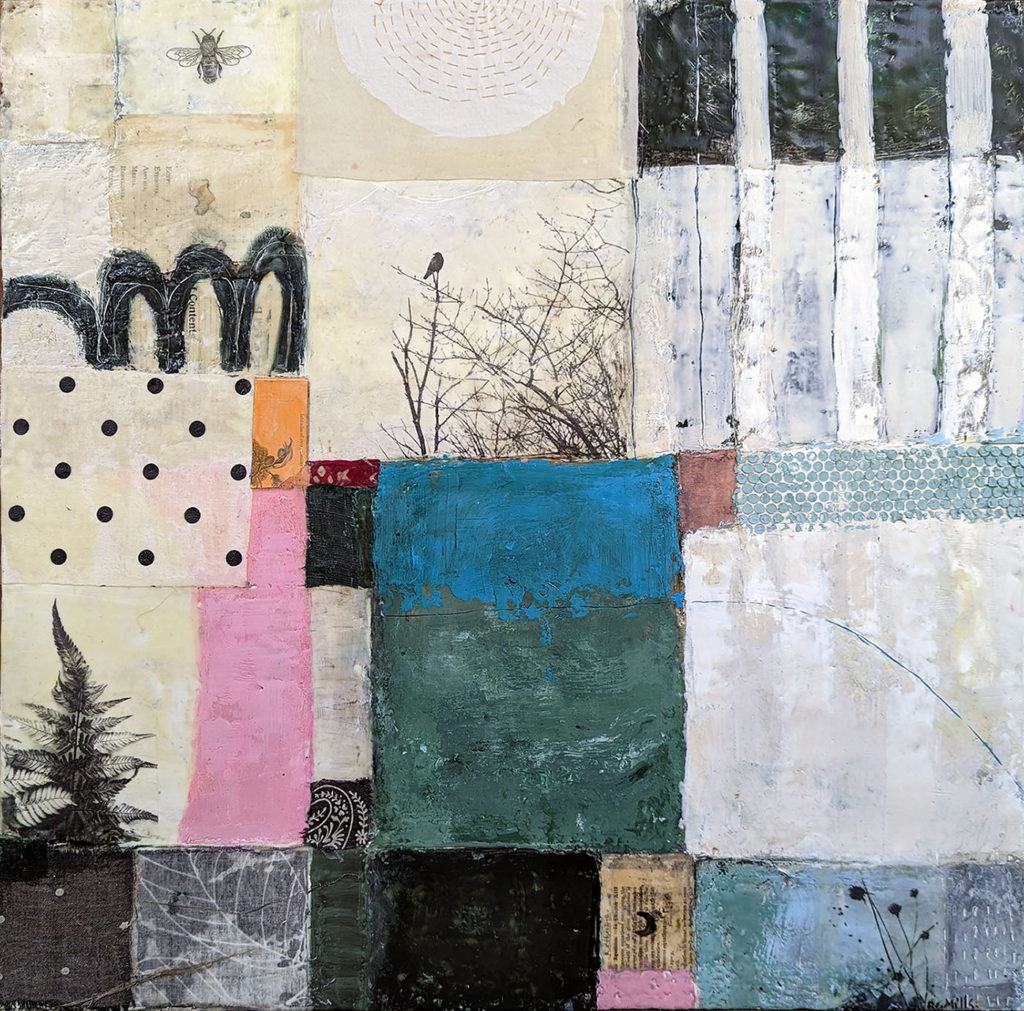 I actually finished this back in early May, but never wrote about it here. May was kind of a crazy month. I have this painting hanging in my dining room, right across from where I sit to eat at every meal and I have to say, it makes me happy when I see it. I had taken a painting that I had reworked to a place that I thought was good and done, but honestly, I knew it wasn't quite there. So I had taken a deep breath and completely reworked it. The only thing left of that original painting are the stripes.
I had been making a lot of small scale pieces and while 24×24 inches is small scale to other people, to me it's a much larger surface that allows more exploration and play. I think that's what I see when I look at this piece- enjoying the process of playing with the surface.
One of my favorite snippets from this piece is at the very top- it's a piece of fabric where I stitched half circles. Ever since this piece I have created two additional works where I did a similar detail. I always seem to need reminders to let go and see what can happen. It seems to be a constant lesson.
The creation of something new is not accomplished by the intellect but by the play instinct.
~Carl Jung