My Heart is Rent
"If I choose abstraction over reality, it is because I consider it the lesser chaos." -Robert Brault
About mid-January I wrapped up a new body of mixed media encaustic work and shipped it out to Lark and Key Gallery for the February show which opens tomorrow. I am very excited about this show and will be sharing my work for it shortly, but I need to write this first. Anyway, after mid January, it seemed the whole world got turned inside out and upside down and like I had said yesterday, everything seemed so trivial. I mean, who cares about anything when the world seems to be crumbling before your eyes?! The good thing about deadlines is that I needed to get back into the studio and get back to painting.
But words and imagery were eluding me. But I painted anyway. And kept painting. I turned off the radio, I didn't put on any podcasts. I just painted and this painting emerged. And I felt such a sense of relief.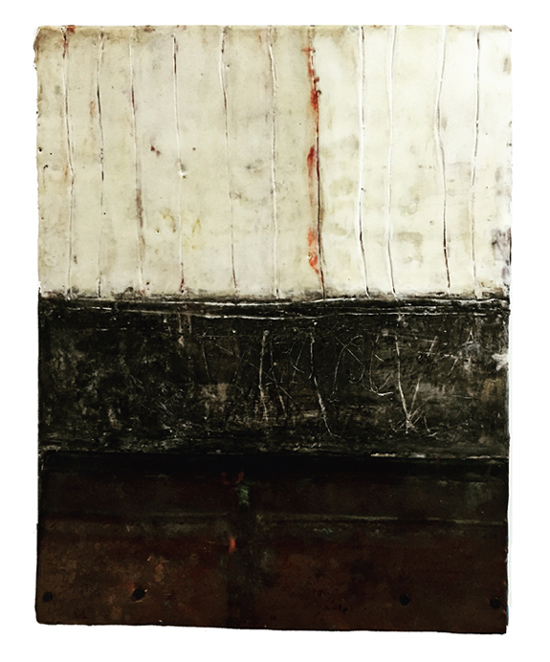 My Heart is Rent
encaustic mixed media
14×11 inches
I got back in the studio today and because I have two spring shows coming up and one of them requested some of my landscape paintings, I started up on that. Always so grateful for my art practice because otherwise I would implode. I mixed colors and thought about shapes and laid down paint with my palette knife. And then I made a call to my government to voice my concerns.
"Do not lose heart. We were made for these times…..For years we have been learning, practicing, been in training for…and just waiting to meet on this exact plain of engagement. -Clarissa Pinkola Estes