New Journals: The Backroads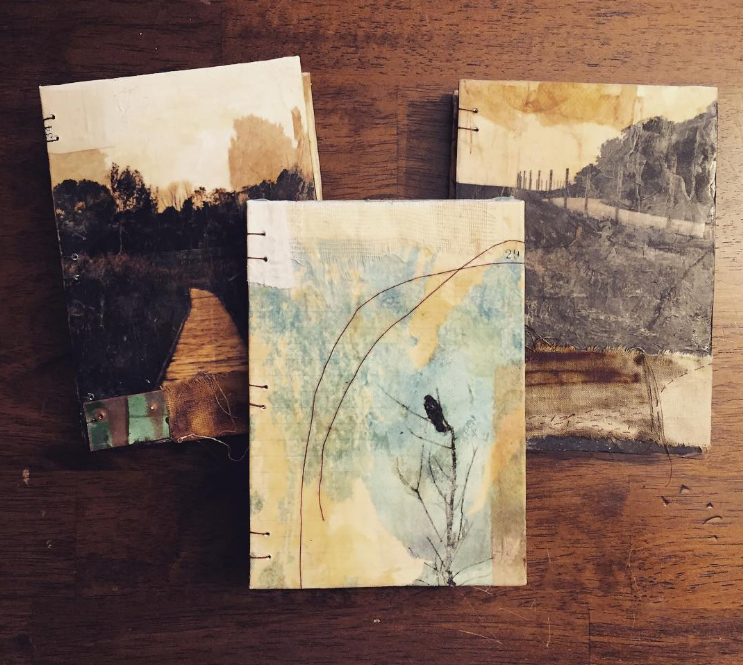 I have been working on getting some of my blank handbound journals up on my site. Honestly, sometimes it just feels like there's not enough time in the day to get all that I want to get done! I am sure everyone can commiserate, especially during December. Well, I am happy to say that I finally got them up on my site in the shop section.
This one was inspired by a little adventure I took with the kids in late summer to a peach orchard. Near where we were picking, I saw this lonely back road and snapped a photo of it. I have always preferred taking the backroads over the highways. That preference has led me down some bad paths for sure (like getting stuck on a dirt road in the middle of nowhere in New Mexico because the mud was too thick!) but sometimes it leads to neat discoveries.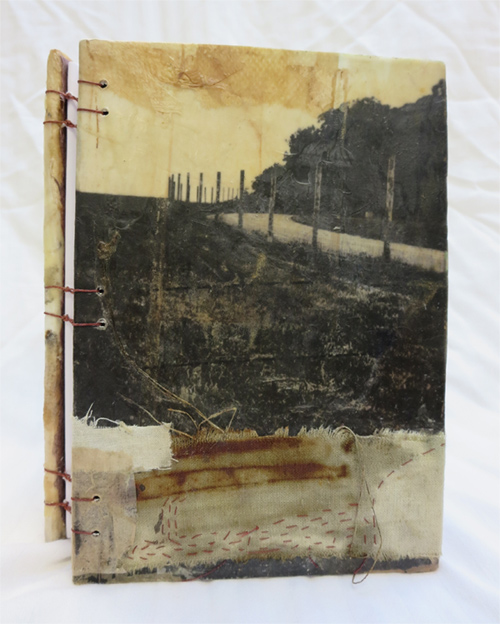 The Backroads
7×5 inch blank handbound journal, mixed media covers
72 white pages, 216 pages both sides
available at my shop
I often don't show the back covers, I kind of like to surprise the people who purchase them when they open up their package. But I love this back cover. It's from a piece of cloth that I dyed with rust and tea bags.
My journals are all bound with their spines exposed because that is how I like my journals to be. The journals lay flat when opened.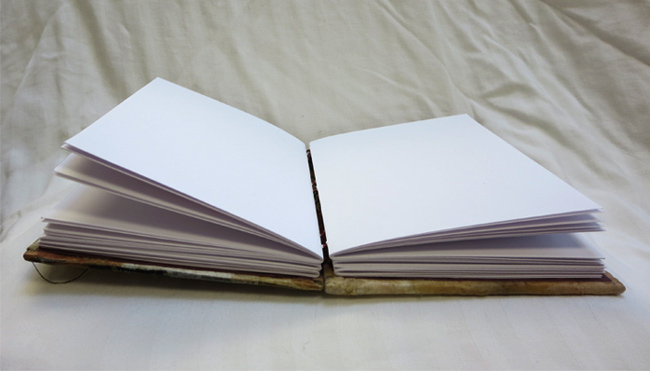 I will be doing separate posts for the other two journals soon, but I need to run to the studio and get some work done in there asap!