On my studio table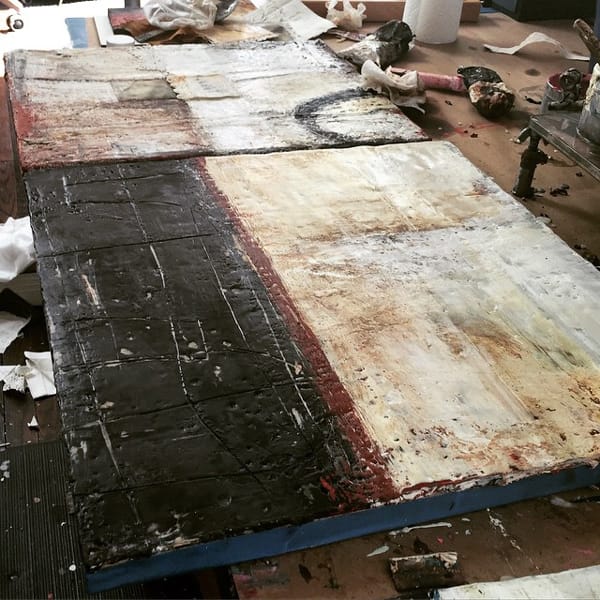 studio table and creative slop 4.21.15
Gearing up for a show this summer and back to my earthy palette. It was fun working on the brighter side the last two weeks, but back to the earthiness. Going to try to stick to a On My Studio Table schedule of posting every Friday. We'll see how long that lasts.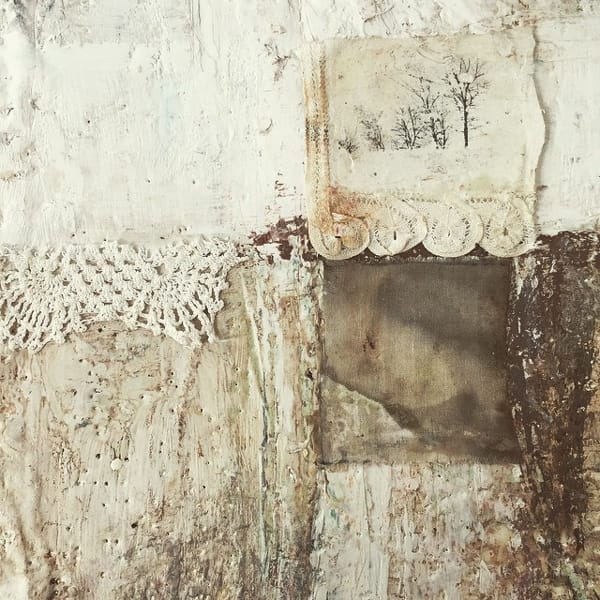 detail, work in progress, 4.21.15
This is just a detail, but I like it. Wishing that this was a) a square panel, which it's not b) that this was the painting, but it's not. It's changed a bit since I took this shot. Still in that space where I'm not quite sure about anything. Pushing through. hmmmmm.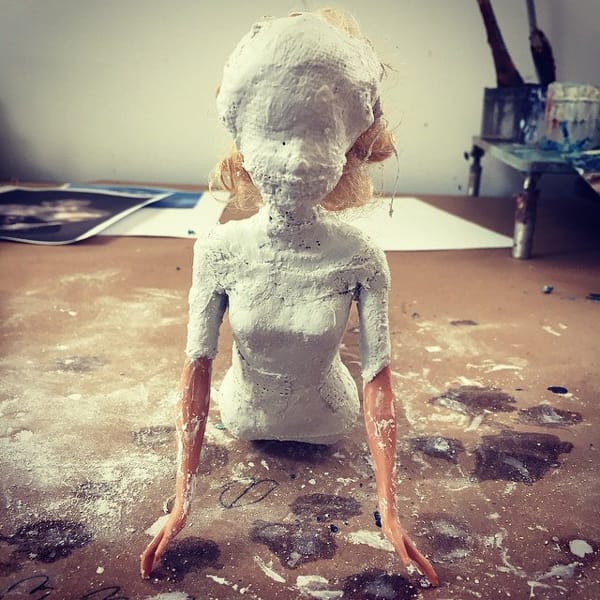 from 3 weeks ago
For fun I have been working on altering thrift store barbies. I have made two figures before and I have found that I really enjoy it and the process is very meaningful. I invited my 15 year old niece to make one with me and I had her write out her concept before and after and do a little research on symbolism. Turned out to be a really thought provoking project for her. For myself I want to create female figures of myths and folktales that have meaning for me. I often have dreams where I am floating on water or a water creature- sea lions, penguins, etc. They are the best and most powerful dreams. I've always had such a pull to water. Anyway, this figure will become a selkie. She's come quite a ways from this starting out point. Her body has since rounded out and her hands have become flippers already. I love working on her, even though she has been put on the back burner as I tackle some deadlines. I'll be posting her in progress photos. I already have an idea in my head for another figure. I need to head to the Good Will soon!