Preparing For Spring
So much of studio work is about making and preparing and then sending away and then waiting. It's like the making and the artwork live in different timelines. Preparing for Spring was one of the mixed media pieces that I reworked months ago. It was winter time and I was preparing work for for the upcoming year and this piece was created for the Cappaert Contemporary Gallery's 2023 season which opened this weekend. I have been with this gallery for several years now and I am so grateful to be part of this gallery located in Egg Harbor, WI.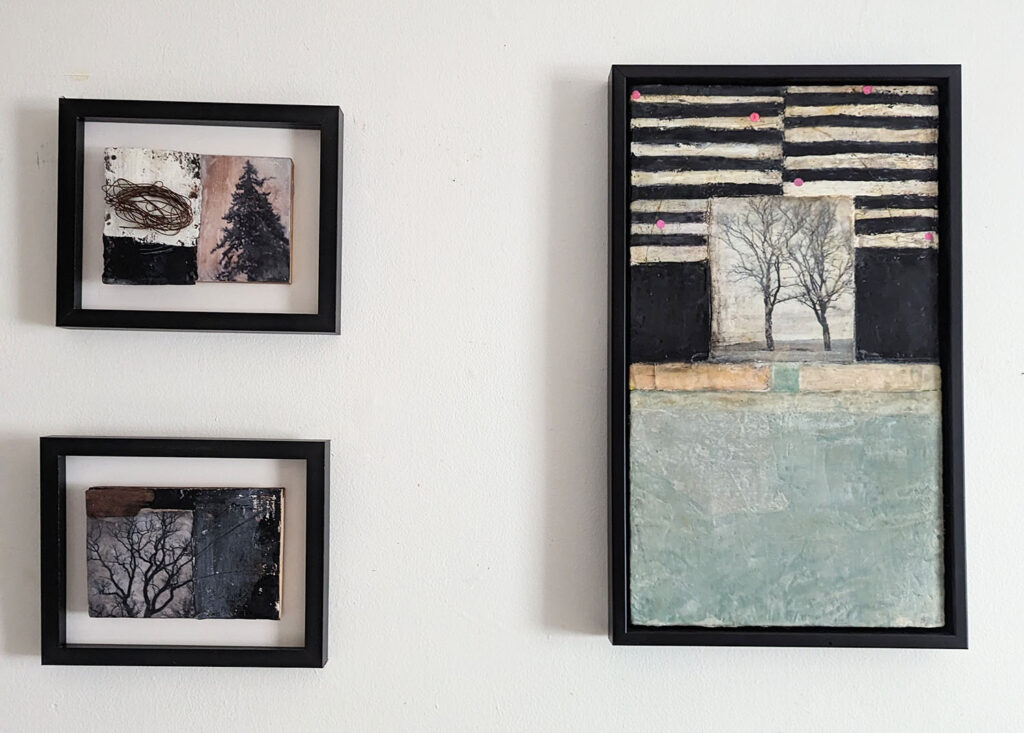 It's interesting to see this photo of the group of three encaustic mixed media pieces that I sent to WI about a month ago. They were my work from late winter. Recently I have been working on landscapes for a show in the summer as well as a book art sculpture for an upcoming outdoor installation. I install in May and there's still al lot of work to do. So while I am working on different bodies of work, this work is still inside of me. And it's all related.
Creativity belongs to the artist in each of us. To create means to relate. The root meaning of the word art is 'to fit together' and we all do this every day. – Corita Kent