The World is Full of Signs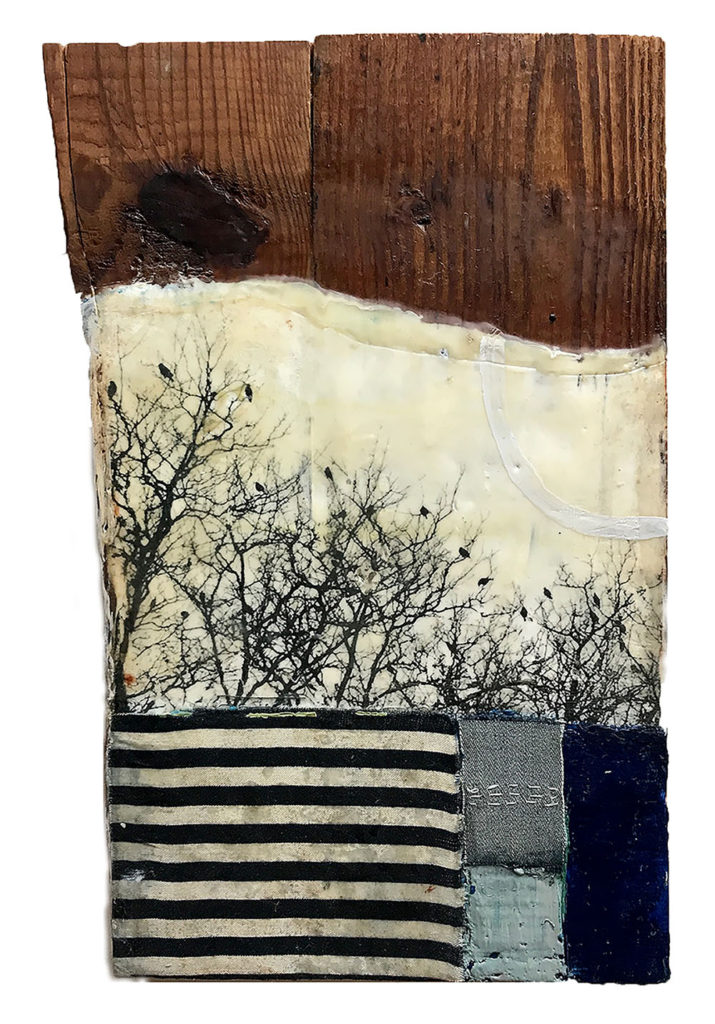 I've been working on a series using salvaged wood from our current house renovation and it really makes me happy. It's funny because I had been thinking this was a new series…but then I realized that it's not new at all! There's a piece that I see everyday as it hangs on the wall near my desk that I created years ago when I lived in Seattle, during a time period before I delved into using encaustic.
I think I made this piece in 2004 and I have always kept it in my home because it was one of those pieces that was important in the development of my visual voice. Plus I have so many fond memories of being on that mountain in the San Juan Islands in Washington.
Anway, it's funny how I've been working on salvaged wood for quite some time now. Art is a journey that sometimes makes a full circle right back to where you first started.