TreeBooks!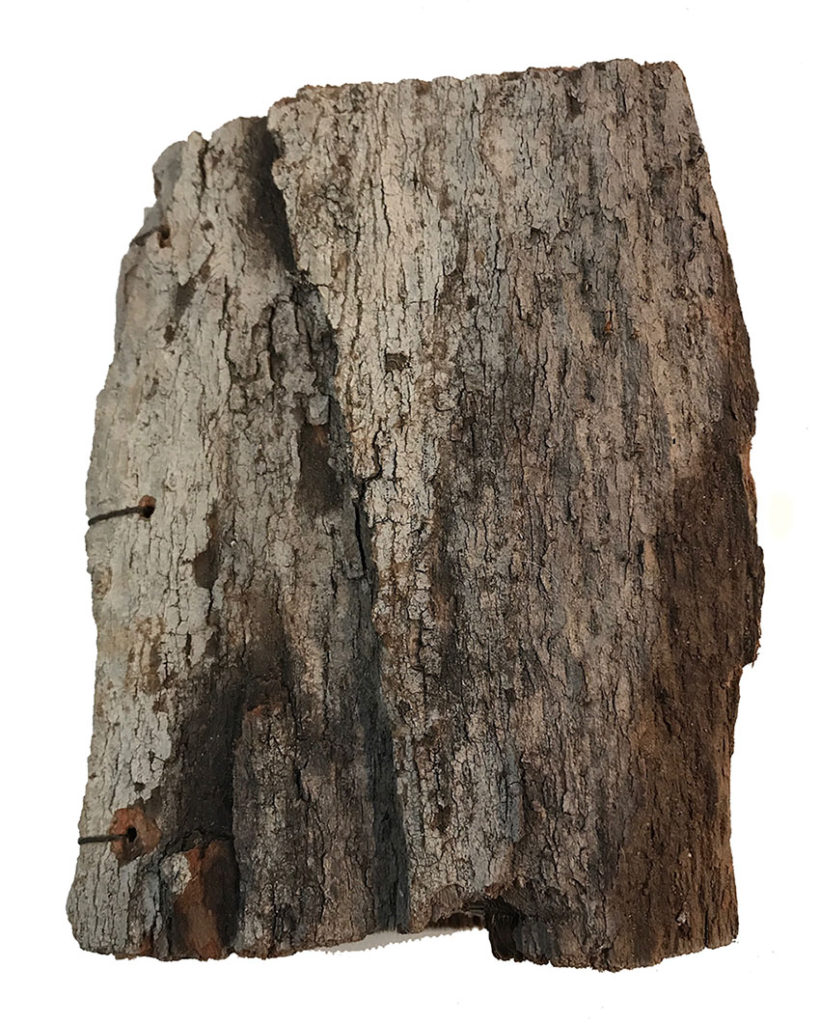 I'm trying to remember if the first book I ever bound from tree bark was for my outdoor installation or was it for a regular book that I ended up sending around the country for a year long collaboration? hmmm.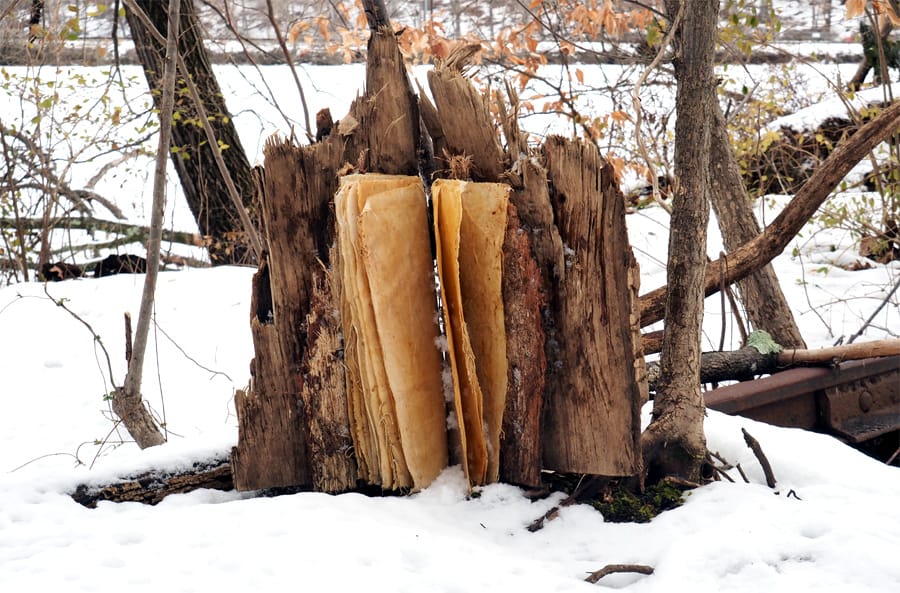 I had bound the small book several years before I sent it out for the collaboration. I kind of feel like I made the big book for the outdoor installation and the small book at the same time.
The first time the idea came to me was right after after I had moved to MD and I happened to be on a property that was clearing trees. It broke my heart honestly. I went to the foreman and asked him if I could take some of the pieces and he said sure. I gathered big pieces of bark and some stumps, whatever I could handle on my own (they're heavy!) and before I left the property I promised the trees I would make something from them. Which I did. That's where the bark for my installation came from and for the smaller book.
Fast forward a few years a crazy windstorm came out of nowhere and brought a huge old tree down on my neighbor's house. Luckily no one was home. Several months after the incident my neighbor and I were talking about my work and he said- "well I still have a lot of stumps, cookies and bark on our property, you're more than welcome to take them. Actually, please come take them!" And so I came with my wheel barrel and brought them home. But life is busy and a few years passed again before I opened up my crate of bark and created a few books that I finally now have available on my site.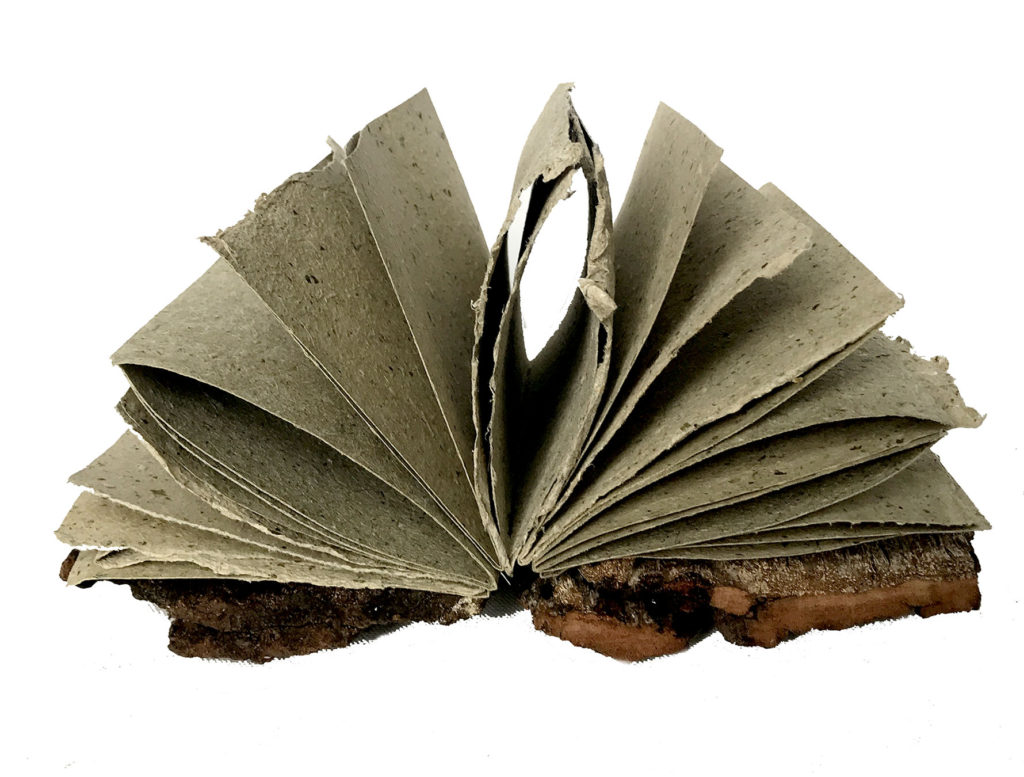 The paper inside is handmade paper from Guatemala. Some are made from coconut fibers, other from Tamarind, another from coffee plant fibers. They are thick and textured. I would say that these books are more meant to be arted in rather than written…but actually my first small book I made that I ended up sending for the collaboration I had sitting on my mantle displayed on one of those plate displays. I love the organic form when the book is opened.
When I Am Among the Trees
by Mary Oliver

When I am among the trees,
especially the willows and the honey locust,
equally the beech, the oaks and the pines,
they give off such hints of gladness.
I would almost say that they save me, and daily.
I am so distant from the hope of myself,
in which I have goodness, and discernment,
and never hurry through the world
but walk slowly, and bow often.
Around me the trees stir in their leaves
and call out, "Stay awhile."
The light flows from their branches.
And they call again, "It's simple," they say,
"and you too have come
into the world to do this, to go easy, to be filled
with light, and to shine."



Trees are beautiful beings. So many different cultures throughout time have revered them and considered them sacred. Makes sense, without them, we couldn't exist. If only we could go back to that understanding and that reciprocal relationship- we take care of them and they take care of us.
I have felt that since I was a child. I think many children do. There was an ancient magnolia tree that I loved so so much as a child and spent many hours in her branches. That tree was about 3 stories high and I would climb almost to the top until I felt a bit uneasy from the swaying. And when the flowers were in bloom, the smell was intoxicating. I would hide up there when I wanted privacy and when I wanted to spy on my sisters or when I would be upset. I would run up into those branches and find my peace and belonging.