week 11: vegetarian bolognese with penne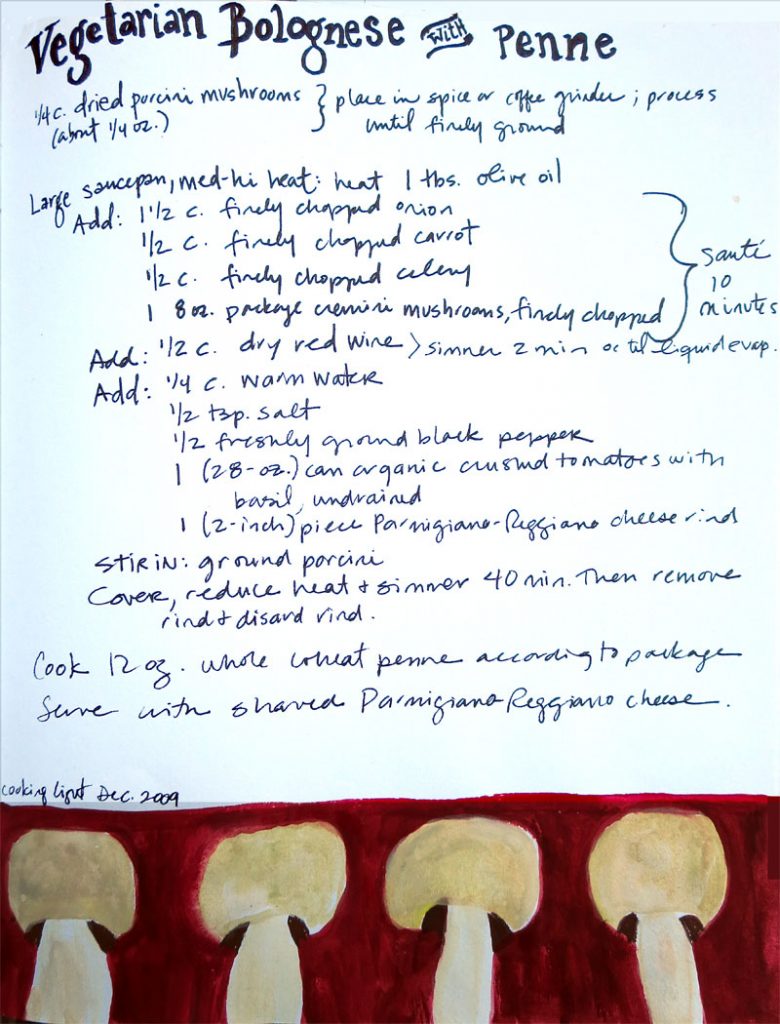 How it it the 11th week of 2018 already?!
While I am not a vegetarian, I do like to add non-meat meals to our dinner rotation. This recipe is from Cooking Light, December 2009 issue from an article about umami. We really liked it and didn't miss the beef at all. My husband added chili pepper flakes to suit his palate a bit more. He is crazy about hot. I thought it was a nice addition too. Kids were lukewarm. Whatever. They have always been odd about tomato sauces. Strange and inexplicable.