week 12: roasted butternut squash salad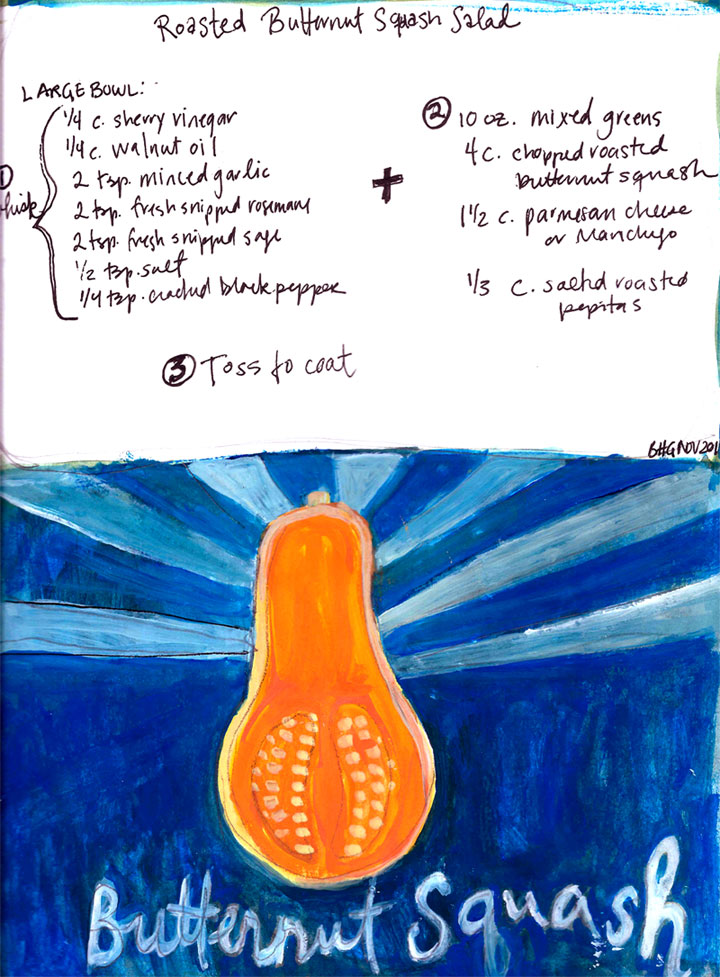 I love love love butternut squash. As a soup, in a salad or even pasta filling. Earthy and a little sweet. I loved this salad. I added shaved Parmesan cheese instead of the Manchego because that's what I had. I really liked it with the Parmesan so I don't think I would change that when I make this again. This recipe is from Better Homes and Garden November 2014 issue.
After I started making my own salad dressings I just can't go back to the bottled variety. Just not the same. If you're going to eat a big bowl of leaves, the dressing has to be freaking amazing, in my humble opinion.