30 in 30: Day 5 and 6
In order to keep up with the 30 paintings in 30 days challenge without wanting to quit everyday, I decided to do small pieces, 4×4 inches or smaller. Some will be my mixed media collage pieces, but some may also be just blocks of color. At the end I should have amassed enough to be able to piece together to create a grid of sorts on a larger panel. I think this will not only be manageable for me, but also fun.
I created this mixed media piece yesterday, but didn't have time to write up a blog post.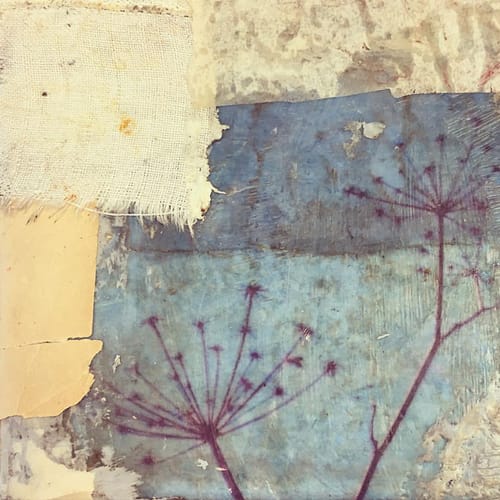 day 5
encaustic mixed media
4×4 inches
This little one came together today.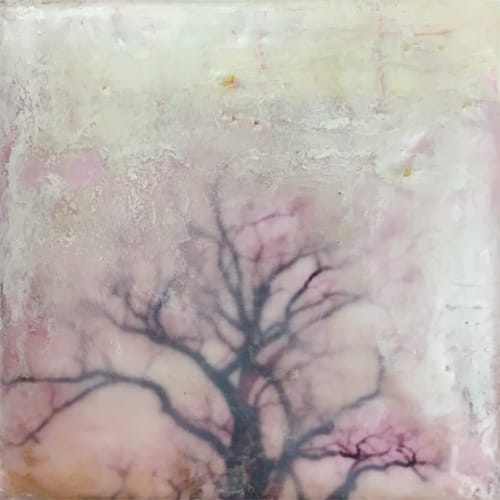 day 6
encaustic mixed media
4×4 inches