5 Questions: Behind the scenes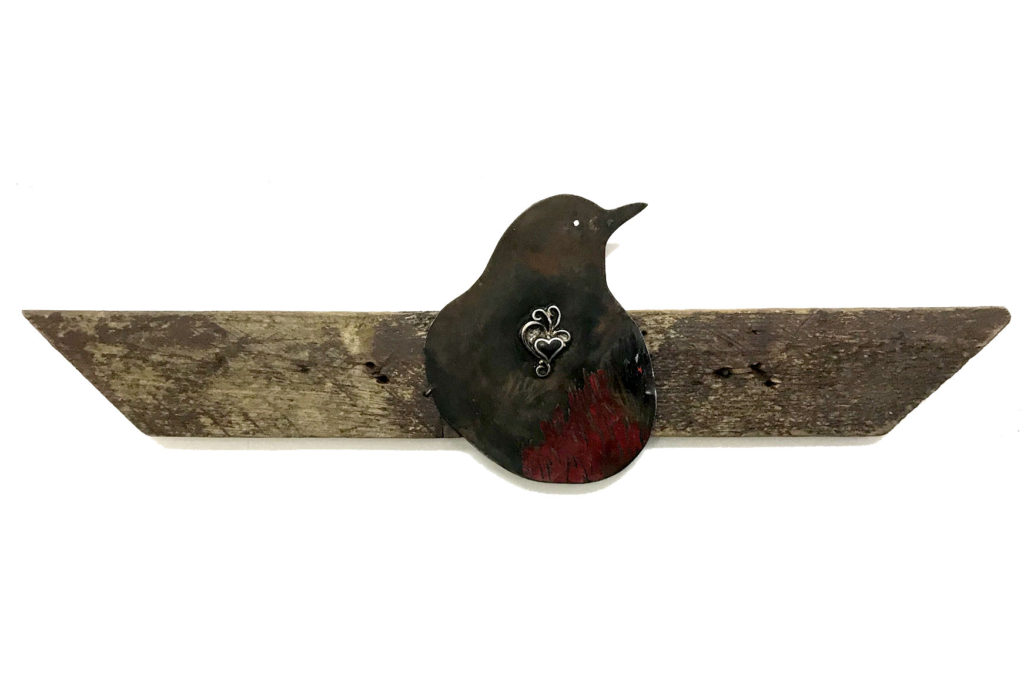 Intro: Jen Worden and I go back years when being online was not the norm that is is today. I think I "met" her in 2004/2005. And then we actually met in 3D in 2015ish. And through those years she has been a constant source of encouragement and advice and creative companion. I feel incredibly lucky to have crossed paths with her all those years ago and that we've travelled together all these years. We've even exhibited together- a project that we collaborated on together with Seth Apter was selected for an exhibit in Chicago back in 2012ish. It's always fun to exhibit with your friends. I loved working in her metal book.
Jen and I recently both decided to challenge ourselves to writing everyday for a year. I started on my birthday at the end of December and Jen began at the start of the new year. We both knew it would be challenging and when things are challenging, you turn to your friends! We decided to ask each other questions every so often as writing prompts. Here's our first installation. Jen asked me 5 questions she wanted to know about me and vice versa. Be sure to visit her blog to read what I wanted to learn about her. I had so many questions and it was hard to limit myself to 5!
Here are my answers to Jen's questions:
1. If you weren't an artist, what would you want to be?
Honestly I think about this all the time. If I hadn't taken a sharp veer off my original career path to live the creative life, I would probably be working either in a clinical or hospital setting right now. My original path was working in communication sciences and disorders and working specifically with children in underserved communities. I miss certain aspects of that like the real human connection and feeling like I am making a difference and serving the world in a real concrete way. I love learning about how the brain works and I think I would have gone back to school and really loved getting into research of language and speech and learning disorders and how to better help and serve those that need the help. It's very creative as well but in a totally different way!
I think though that the best combo for me would be to bring the two worlds together- art and therapy. When I was a freshman in college I wanted to do that so I made appointments at the two departments at my university and told them that and both departments looked at me with a blank stare like an alien landed in front of their desk and didn't help me at all. So I ended up going the science route and just taking art classes on the side if my schedule allowed, which wasn't often. Sigh…I wish I had had the confidence to know that I was on the right path and figured out a way to do it on my own. But it's not too late! One day, perhaps.
I've also always wanted to own a little brick and mortar shop filled to the brim with amazing finds from around the world! I could travel and shop. Sounds like a grand adventure to me. But then I'd have to leave my cave-home/studio and I like my cave.
2. Three books you'd recommend and why?
There are so many books I love in different genres- I could come up top 3 recommendations for ecological books, social justice, sci fi, cookbooks, fiction, poetry…but since this an art journal and a convo between two makers, I'll stick with 3 art book recommendations
Inside the Painter's Studio by Joe Fig: I love hearing about the practical aspects of the artist life- how the studio is set up, what their life/work schedule is like, what their studio table is made of, etc. etc.
Art Is A Way of Knowing by Pat B Allen: It took me a bit to get into this book when I read it, but once I got past chapter 4, I loved it. Really intriguing perspective on art process and how one can tap into personal myth/spiritual practice through the creative process.
Birds Art Life A Year of Observation by Kyo Maclear: This book was recommended to my by my friend and fellow artist Angela Wales. I think the title explains it all of why I loved this book..but I will add that this book is such a good book for creatives as it is a meditative exploration of the inner landscape as it relates to the outer world and about lulls in the creative process and how jarring that can be for people where creating is how they define themselves. And birds!
3. The ONE thing that hinders you as an artist
This is really hard to answer because of course I have a running list of all the things that hinder me as an artist because I have a tendency to run in that direction. And then I think-hinder me as an artist or hinder me as an entrepreneur – which both are important roles in this path and both are very different!
Here's my answer for right now at this moment- I have so many interests and threads that I want to follow in my creative work, that at times I feel a bit disjointed. I have my mixed media work that I have been steadily creating for the past 20 years that I feel very at home in while still constantly pushing myself. But I also love color and paint- I mean, that's why I would spend hours creating in my formative years, but that's not what I do in my body of work. Working on the color theory exercises recently has reminded me how much I love mixing color painting with regular paint and not needing a special set up and heat gun, etc. And then there's my book art pieces that are much more conceptual and I love working on those. And then I have my nature outdoor installations which I feel is my heart's work. They are all bound with my love of nature and a way for me to honor the earth. But at times I just feel distracted and that maybe it would be best just to focus on one. However, I know that I just do not function that way. And I truly believe that I am not a one dimensional person, and therefore neither is my art. All that though leaves me feeling torn and a bit disjointed.
So that's 3 answers to 3 questions and my subject headline says 5. I will answer these two next Friday:
4. ONE thing that helps you as an artist
5. A process tip you'd like to pass along to the community
Stay tuned…..