Art x 12: April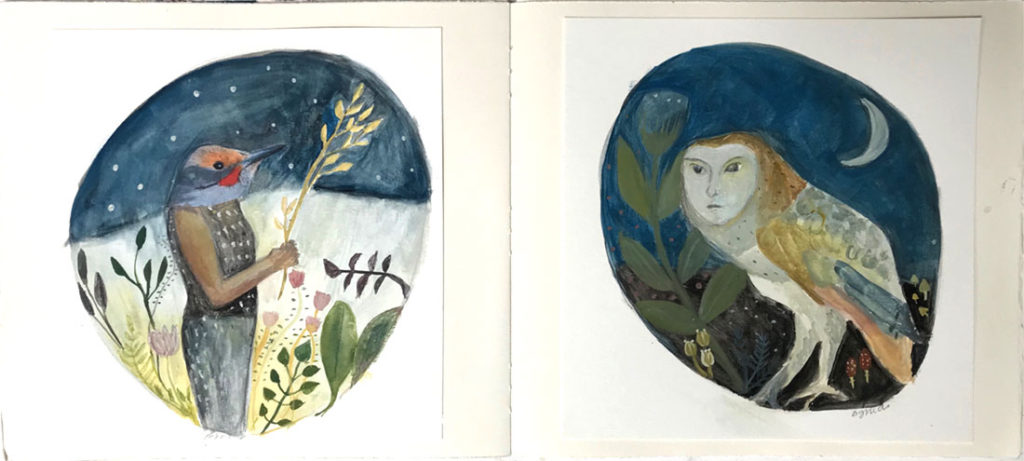 I realized that it's almost the end of May and I had not yet posted the spread I created in April in Leslie Aja's book in the Art x 12 year long collaboration. The theme of her book is Transformation and the previous spreads can be seen in this hashtag feed on Instagram.
For my spread I decided to do something a little different because doing these collaborations is always about experimenting for me. I thought about magical creatures and painted them in a way that suggested portals and living in the in-between.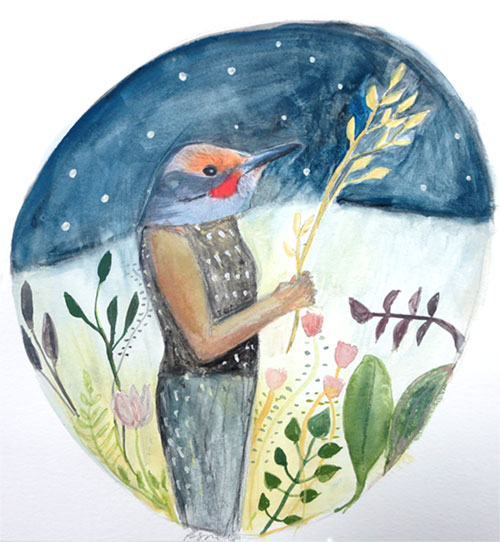 I loved painting this flicker woman. Painting little dots is oddly relaxing.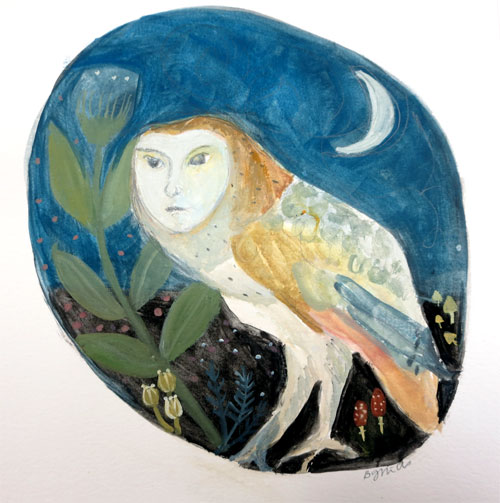 Creating the patterns in the owl's wing was fun and adding little forest plant and mushroom life made me happy. I once had a ceramic teacher in high school who once observed that the creative process was my joy. Still true.