Artists in Dialogue with the Landscape: Primordial Lessons
After I made my first moss book for the Art on the Trail at Lake Roland last year, I knew that I wanted to make another. When I saw the moss covered stump at the Adkins Arboretum during my walk through, it was a sign. I created a bigger moss book along with a book stand to hold it on the stump. Reading Robin Wall Kimmerer's book Gathering Moss: A Natural and Cultural History of Mosses
and absorbing what I learned during my Master Naturalist classes, really helped me hone in on what I wanted this book to speak to.
Primordial Lessons
Artist book made from moss, 15×12 ½ inches closed
artist Statement:
While seemingly a simple and insignificant, moss coats the forest floors and are an integral part of the web of reciprocity of an ecosystem. Moss has been able to survive and thrive in changing environments, climates and circumstances since the beginning of terrestrial life on earth. Moss presence supports the vast life around them. It seems that we have much to learn from moss.
Currently at Adkins Arboretum, Artists in Dialogue with Nature Outdoor Sculpture Invitational, June 5th-September 30th, 2016.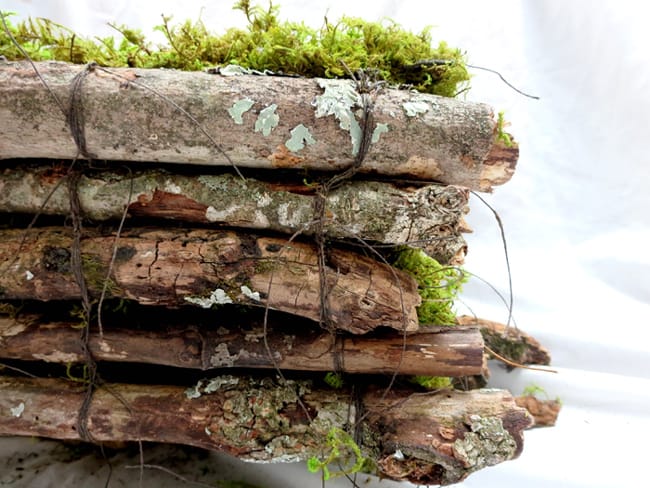 detail
I created the bookstand out of a gnarly root base from a tree that we had to cut down in our yard last year as it was leaning at a really bad angle onto our house! I saved the root base as I thought it was beautiful and was able to attach other collected branches and wood for the arms of the stand to hold the book open. At the arboretum, I placed the stand on the stump and then gently placed the book open to this page and that feeling washed over me that we all feel when something says to you, I am done.
When I first saw this stump it was in the middle of winter. Now there are layers and layers of green surrounding the stump! So much life and growth in just a few months.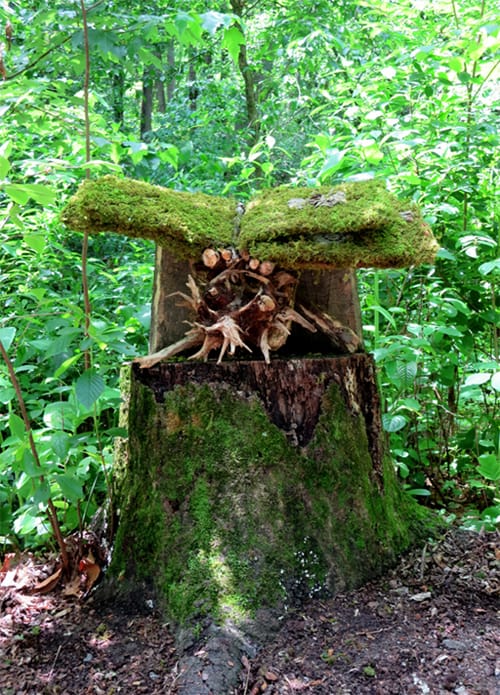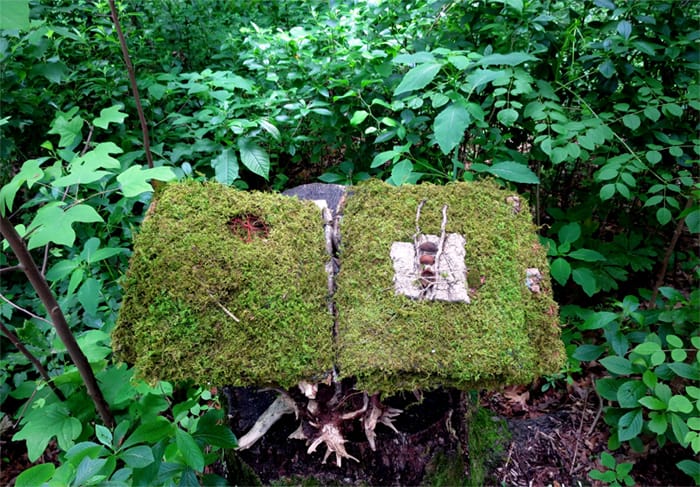 An in-process video! I've never taken a video of myself working on anything, but I wanted to save the moment of creation. Creating this book is pretty laborious and at the end of my studio time I would be covered in moss. While time consuming, I enjoyed every moment creating these books.