Artwork at the Ladew 9th Annual Garden Festival
I normally love rainy days, except when I have artwork in a show that is part of a garden festival. Maybe the forecast is more dire than it will be in reality. Let's hope! At any rate, I am excited to have several of my landscape paintings and a few of my bird paintings in the gallery at the Ladew Topiary Gardens 9th Annual Garden Festival. The artwork will be inside in a gallery space. But I heard that the festival is really wonderful especially for gardeners, so I hope that the skies will clear up. If you've never been to Ladew, definitely visit. My kids and I got lost once there in the topiary mazes. We loved all the hidden gardens.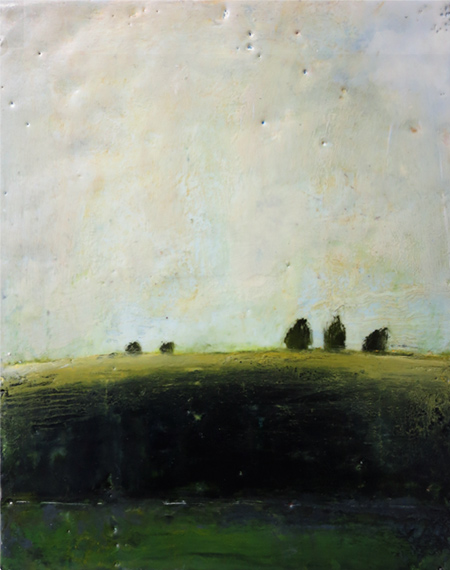 Golden Afternoon, encaustic, 8×10 inches, framed
Over on Instagram I occasionally post photos with the tag #livingwithart to show artwork in real situations. I am biased of course, but I cannot imagine a home without original artwork, and that's not just limited to paintings, but pottery, textiles, handmade objects. I have always felt that having handmade/artist made items is what brings soul to a home. That and books. Lots of books.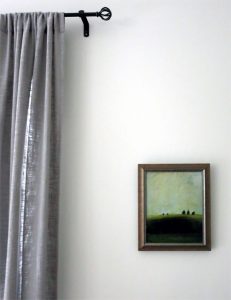 Four of my bird paintings have been matted and framed and will be in the gallery as well. I'm excited that these daily paintings have resonated with people. I have really been enjoying making them. The birds can be viewed over on my Instagram feed.
Ladew Garden Festival
Specialty Plants & Garden Ornaments Sale
Saturday, May 6, 2017
General Admission, 10-4
*There is a $20 admission fee to get into the festival*
3535 Jarrettsville Pike | Monkton, Maryland 21111
Many thanks to Oriet's Fine Art for representing my work at the festival this weekend.