Blue Horizon
"The sea pronounces something, over and over, in a hoarse whisper;
I cannot quite make it out." -Annie Dillard
We spent the end of our year out in the pacific northwest, in the San Juan Islands. When you visit the islands, there is a lot of ferry crossings of the water. I suppose it could get tedious, but I love sitting on the ferry and staring out into the blue and gray expanse, occasionally interrupted by a dark wooded body of an island. And I dream of one day living in a little cabin on one of those islands……it's just a dream, yes I know.
When we got back to the opposite coast, the water stayed with me and I painted The Pull of the Water which I am happy to report has already sold. But before it found a new home, a visitor to my studio saw it on the wall and said, "Oh, I'd love to see that much bigger!" And I said, "hmmm, yeah, me too. I'll work on it." I pulled out the biggest canvas I had in my storage closet and my oils and started working on it.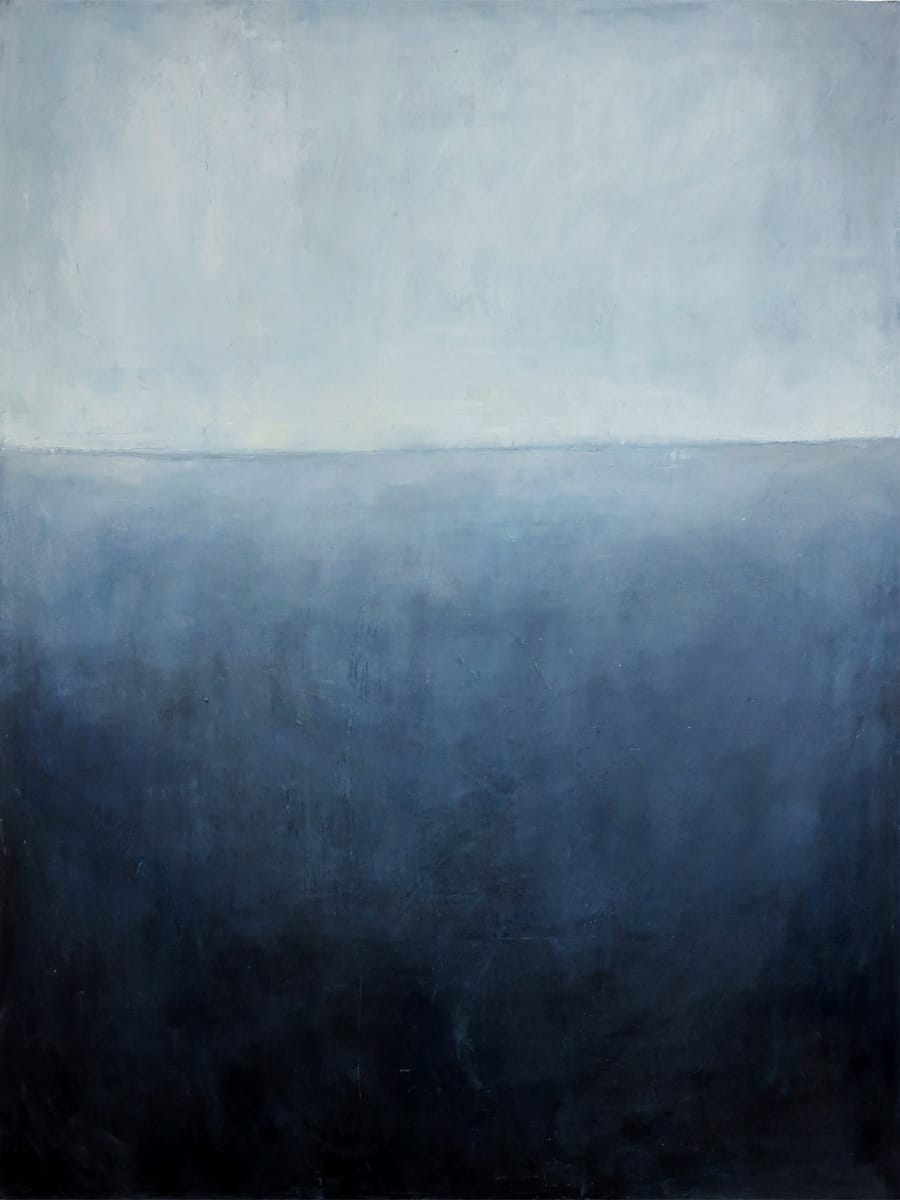 Blue Horizon
oil on canvas
40×30 inches
I finally finished it yesterday. And while it is seemingly very simple and minimalist, there is a lot going on, if you were able to take a step closer. But since this is a computer screen, I took a detail shot of the deeper part of the water. Layers and texture. Those are two things that are always consistent in my work, no matter if the bodies of work are so different.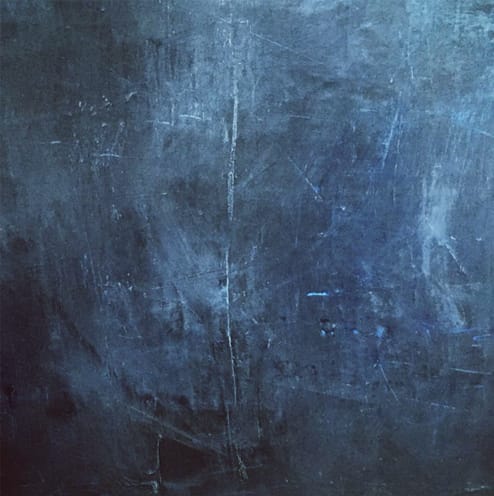 detail
For whatever we lose (like a you or a me),
It's always our self we find in the sea.
-e.e. cummings