By the Water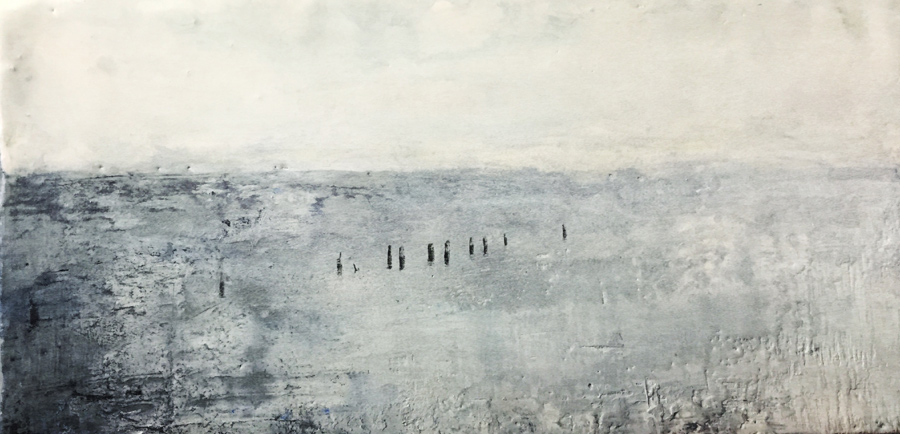 By the Water, encaustic mixed media, 12×6 inches
So much conflict going on in all spaces it seems, that when I come to my studio I paint what I seek and what I most desire. Lately I have been painting landscapes and seascapes. And I have been listening to music rather than news or even my podcasts.
Don't get me wrong, I'm still staying informed, it just can't be a constant barrage.
When I used to live in Chicago, I would always turn towards my beloved Lake Michigan to find peace and solace. No matter what the weather was like. I remember once going to the lakeside during one of those crazy windstorms and running towards the lake, screaming into the wind.
In full disclosure I am also preparing for two local shows that an art consultant contacted me about and requested more of my landscape paintings. Hoping that this will be one that she picks. Or maybe not! I'd be happy to live with this one for a while. Or I am thinking about painting this again, but bigger. Hmmmm…
A lake is the landscape's most beautiful and expressive feature. It is earth's eye; looking into which the beholder measures the depth of his own nature. ~Henry David Thoreau