Chicken Enchilada with Salsa Verde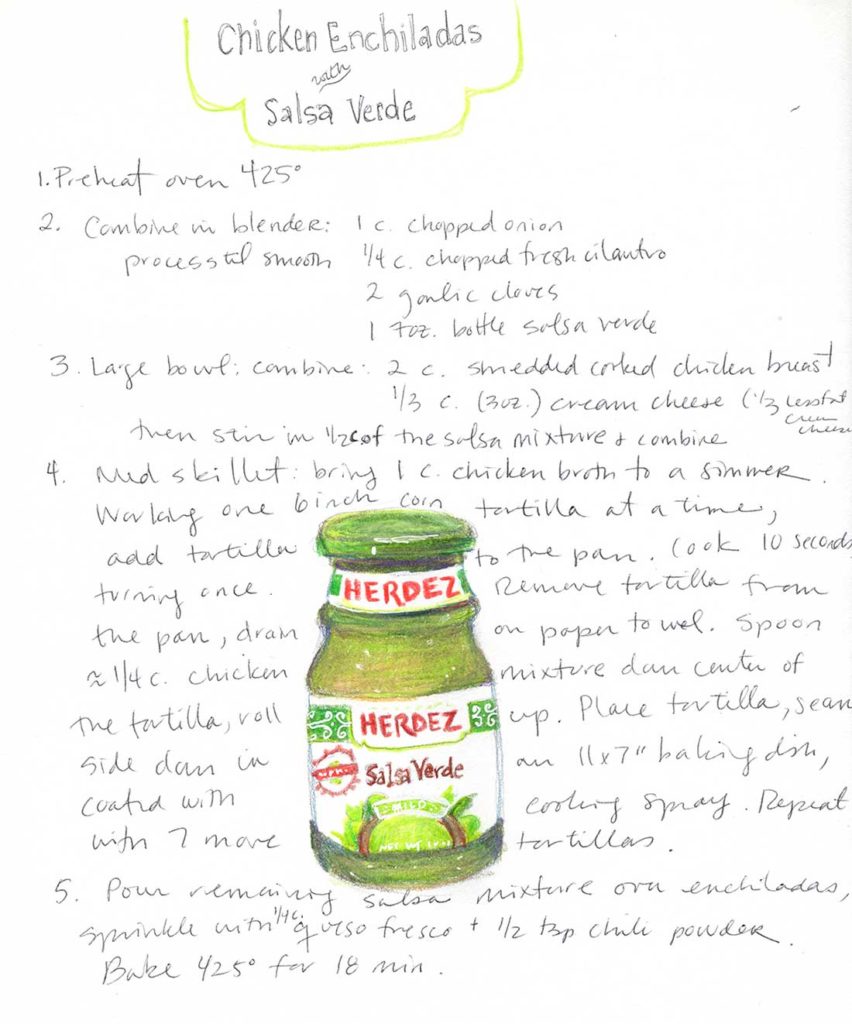 Another family favorite. The flavors feel so bright and fresh. You can uses whatever brand of salsa verde you like, this is just the one I happened to have on hand. Here is the link to the original recipe from Cooking Light. ¡Buen provecho!
The illustration of the jar of salsa verde was created using colored pencils.