Crossing Paths
The title comes from a podcast that I was listening to while I was finishing this up about paths. This piece plus the words streaming into my ear made me think about the day I crossed paths with this red winged blackbird that has inspired so many paintings since, and made me think about where I am and where I wish to be- a question that has followed me, sometimes I might say plagued me, since I was a young girl.
Finished this piece this week and there's something about it that seems like it has captured my story. I think in all my paintings that is essentially what I am trying to do. I first started with the Redwinged blackbird image that I captured years ago in Chicago by Lake Michigan in the bird sanctuary. I remember that day very well and that moment. Then I cut down and added my pieces of salvaged wood. At this point my daughter came in the studio and said-ooh, I like it! And I said, it's not done yet. And she said, it looks done to me. And I said, no, not yet. I then cut a piece a wood the same height but wider. And I painted it with encaustic paint and my thought was to just add that to the piece. But no, not done yet. I started adding papers on top of my painted surface. And after moving things around and deliberating, it was done.
And yet not done yet. I still had to attach everything. I decided to build a box frame for the piece and attach all the pieces together that way. I have talked for years and years about how I really should try to build my own frames for some of my pieces. But it seemed too difficult and hard and a pain. But there is something about doing the whole thing with my own two hands and some tools from start to finish that I am finding so satisfying.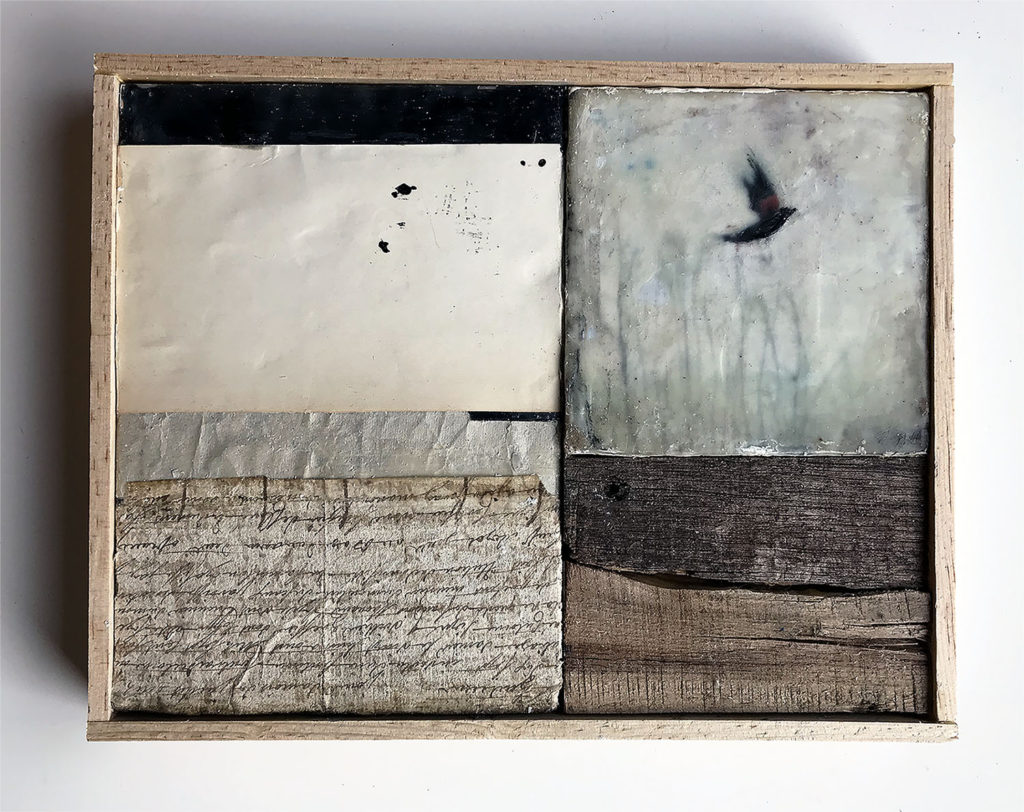 As someone who can make and bind a book from scratch, and have made book boxes, I knew that it was a similar process, just different materials! I built a few frames last year (or was it two years ago?) for some of my assemblage pieces, so I already knew how to work our table saw. That fear factor was muted and so I got to work. I was so happy when it was all done.
I just love the creative process and making things. It fills my bowl.