Emergence II: Greenhouse Gallery exhibit at Rawlings Conservatory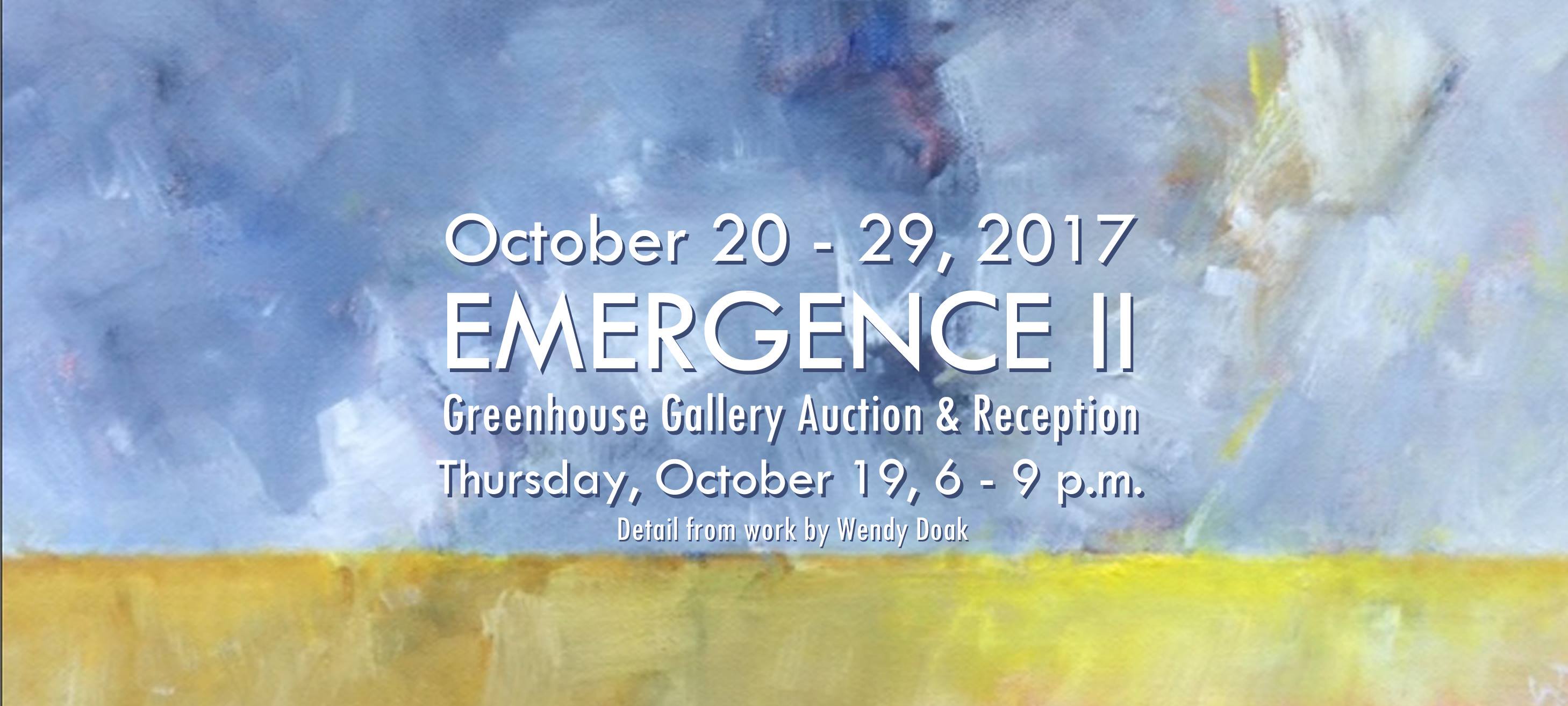 I'm excited to be part of the second in this exhibition series at Rawlings Conservatory in Baltimore. If you are local, I'd love to see you there! The conservatory is really special and should be visited at some point if you've never been.

The Greenhouse Gallery Auction & Art Exhibition, second in the Emergence art series, features 30 established and emerging local Baltimore artists. A portion of proceeds from sales will benefit the Rawlings Conservatory.
The Emergence art series blends the vibrant arts community with the beauty of the Rawlings Conservatory.
Greenhouse Gallery Auction and reception: Thursday, October 19, 2017, 6-9 p.m.
Exhibition: October 20 – 29, Wednesday – Sunday, 10 a.m. – 4 p.m.
3100 Swann Dr
Baltimore, Maryland 21217
The opening reception features a silent auction, light fare, and live music.
All art will be for sale via silent auction. The exhibition and the opening night are free and open to the public, although donations are gratefully accepted.
Emergence is presented in partnership with K. Hamill Fine Art, with assistance from the Greenhouse Gallery Committee.