Eternal Return
"And it is an interesting biological fact that all of us have, in our veins the exact same percentage of salt in our blood that exists in the ocean, and, therefore, we have salt in our blood, in our sweat, in our tears. We are tied to the ocean. And when we go back to the sea, whether it is to sail or to watch it, we are going back from whence we came." -John F. Kennedy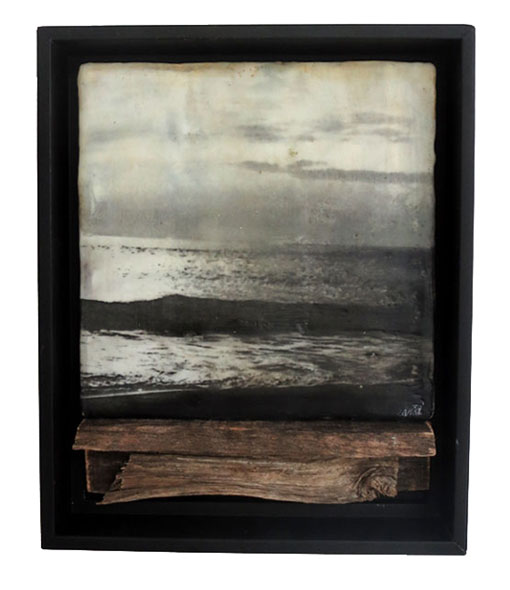 Eternal Return
encaustic mixed media, 8×10 inches
The ocean. There's something about the ocean that always helps me remember to remember who I am, who we are.
I like to say I'm going to the ocean instead of going to the beach as most people say. I don't like to sit on the beach and eat/drink/sunbathe. When I go to the beach, I go straight into the ocean, beyond the crashing waves to where the ocean holds me and cradles me. It is the most peaceful peace I feel. just tiny me bobbing along, a speck in the vast ocean.
"For whatever we lose (like a you or a me) it's always ourselves we find in the sea." -e.e. cummings
This painting is heading out to Cappaert Contemporary Gallery in Egg Harbor, WI for the upcoming Water and Wax show.