Exhibit: Breaking Ground: art about the Earth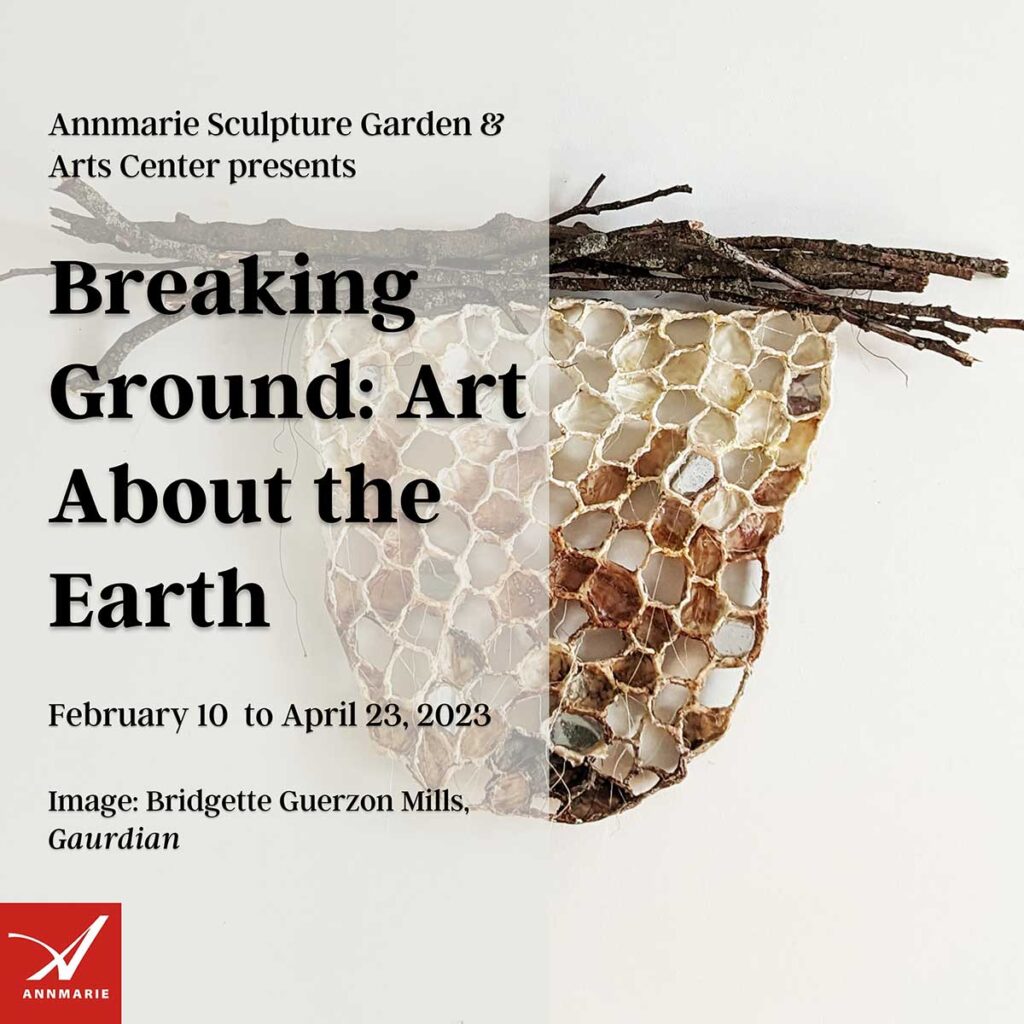 Here is the show description:
Art has long been a partner of natural science to document our experiences. Imagination and vision are required when responding to the challenges of our ever-changing environment due to climate change in urban and rural ecosystems. Annmarie invites artists to engage in our mission to connect art and nature by creatively visualizing the impacts of sustainability on our Earth. This show will feature works highlighting the fragility, ferocity, beauty, transformation, and stark realities induced by human behavior.
"No matter how much one may love the world as a whole, one can live fully in it only by living responsibly in some small part of it."
― Wendell Berry
Here is my artist statement about Guardians:
Pollinators are keystone species that entire ecosystems depend on. They provide the fruits and seeds that nourish about 25 percent of all birds and mammals. Colony collapse disorder has been a growing concern as without bees and other pollinators, the food supply for humans and wildlife would plummet as well as the planet's biodiversity. Scientists are still uncertain whether the colony collapse disorder is due to pesticides, climate change or a combination of both. It is clear though that we need to address the human role in the demise of the bees before it is too late. The mirrors in this piece reflect the viewer back to reinforce the human role in both the demise and in the saving of the bees. "Guardians" can refer to the bees as the ones who are guardians of survival of life on this planet as well as humans who need to act as stewards of the bees. Guardians was originally made to be installed in the woods, but for this one, nature has been brought indoors with the addition of the branches at the top.
When I dropped off my piece last week, I got a peek at some of the work that had arrived already and I was blown away. This is going to be a very interesting show. I can't wait to see it on Friday.