Goodbye 2018, Hello 2019
I spent the last days of 2018 in rural Vermont soaking in the quiet, going on cold winter hikes, refilling my well and reflecting back on 2018. To be honest, 2018 was a tough year. So thankful that it's over! I'm ready for a new beginning even if it's just an arbitrary line in the sand.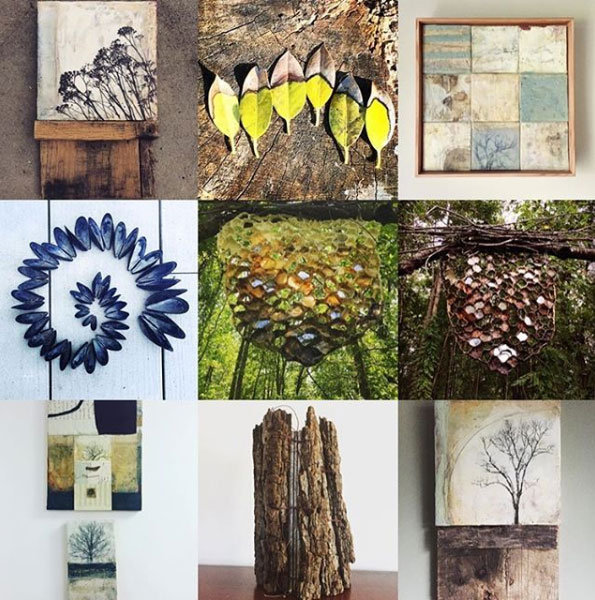 Part of my reflection was looking back through my posts of 2018 and it is gratifying to see that I actually do follow a thread in my work as sometimes it seems like I meander. I also saw that I didn't write as much as I'd like and that I have more posts of my art over on my IG than here. I never posted about my land art doodles that I did during my 100 days challenge. which I never completed. I like to think of that challenge as something that started a creative process that I still do when I'm out in the woods or on walks with my dog. I find it to be very meditative and enjoy doing it when moved to do so. I also never posted about my land art environmental installation of my Hive, seen above. Not sure what happened there. Life is complicated, isn't it? In a perfect world where I am more organized and have more time/energy I would like it to be the same! I can always try though.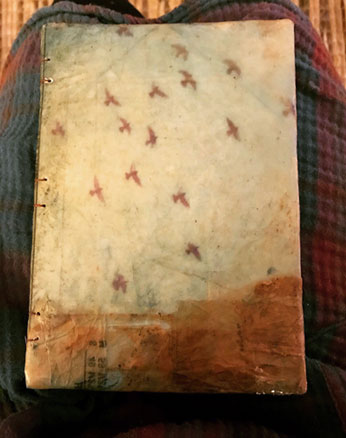 I always make a point of writing in my journal on the first day of a new year and this year actually coincided with having to start a new journal. I was excited to use a journal I had created either last year or the year before and that had been waiting for me.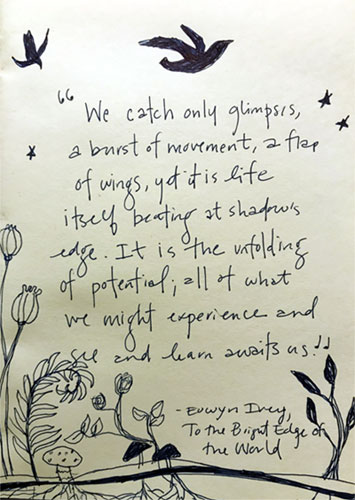 It can be daunting to open up a new journal and begin, so I always start with a quote. I pick something that sets the tone for the rest of the pages. This quote is from a great book I read in 2018 by a favorite author. And the quick illustration was inspired by a wonderful book I started in 2018 but have yet to finish- The Garden Awakening. How do you start a new journal? It's kind of like starting a new painting- excitement and trepidation.
***********************************************************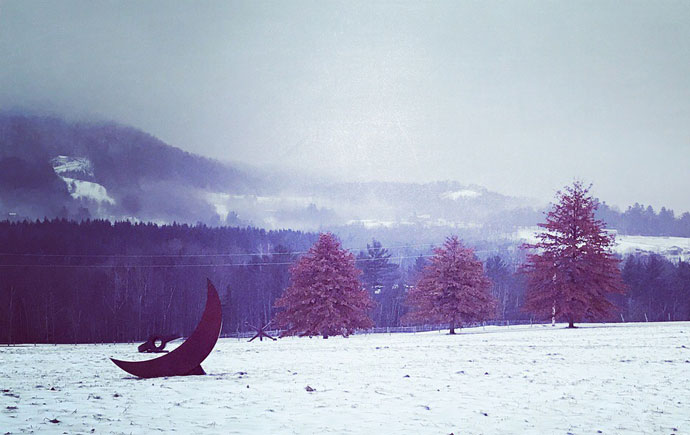 An aside: We stayed at a VRBO in Vermont on a property owned by two artists- David Tanych, a sculptor and Meryl Lebowitz, a painter, and it was a dream. One day I'd love to live on a property like this that has a studio, a workshop, and then two other buildings that can be rented out or to have artists come and do retreats. There was art everywhere- outside with the sculptures and inside with the paintings. And so many art books inside the place we stayed, a dream for creative types! Wonderful energy on their property. I thought to myself- life goal.
Two years ago we stayed at an Airbnb, also in Vermont, but on the other side of the state and I loved it so much. This property was in Waterbury and was 30 acres, mostly wooded with a pond and a magnificent treehouse that they rented out. They had also cut their own trail up to an overlook over the valley. We did a sunrise snowy hike up to the top and I thought to myself- life goal.
Interesting that two times I have thought to myself -life goal- that it was both times in Vermont! Hmmmm…..something to dream and think about. Do you hear that Universe? Just putting it out there….