In Lak'ech: you are my other me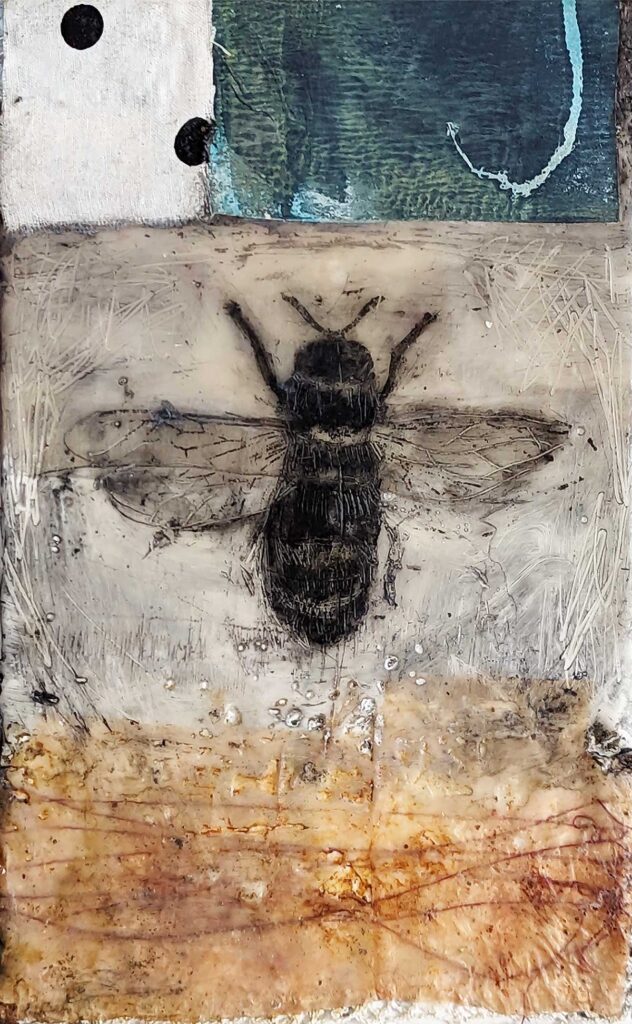 I am currently reading a book called Spirit Run by Noé Álvarez and he mentions the Mayan word lak'ech which means you are my other me. Of course I had to look this up and there was so much to read about it that I've barely skimmed the surface. Basically it's on my radar of awareness and I want to learn more about it.
The poem Pensamiento Serpiento written by Chicano playwright, Luis Valdez draws upon this Mayan concept of collective being.
In Lak'ech
Tú eres mi otro yo. / You are my other me.
Si te hago daño a ti, / If I do harm to you,
Me hago daño a mi mismo. / I do harm to myself.
Si te amo y respeto, / If I love and respect you,
Me amo y respeto yo. / I love and respect myself.
I just thought that was a perfect way to address the humble yet so important pollinators of our world. I also wanted to share these words for others who hadn't heard of them either. I wonder if it's possible for our society to come back to the understanding that we are all connected. When I was looking up the term I came across this somewhat recent opinion piece in the San Diego Tribune. It's worth a read.
When I was 12 years old I went to Guatemala to visit my family there in the capital. Then with my aunt and her family we drove through the mountains and across the border into Honduras where I spent a month with them in their home. When we were driving to their town, we stopped in Copán, Honduras and walked through the grand Mayan ruins. My maternal grandmother was from around that area. I am fuzzy on my family history, but I wonder how long my ancestors lived on that land before the Spaniards came. I remember walking around and trying to take in what was before me- ancient carvings into monumental stone surrounded by the lush green land. Out of the corner of my eye, a butterfly came and landed nearby. I saw its velvety dark wings and thought well that's not a very interesting butterfly. It sat there resting beside me, still but for its antennae moving around. And then it opened its wings to fly up and inside was an electric blue like I had never seen before or since. It was startling and awe inspiring. I remember it so clearly over 30 years later. The butterfly and I definitely had a moment there together in the ancient Mayan ruins. Or at least, I did. Not sure about the butterfly.