Lemony Rosemary Crumb Cake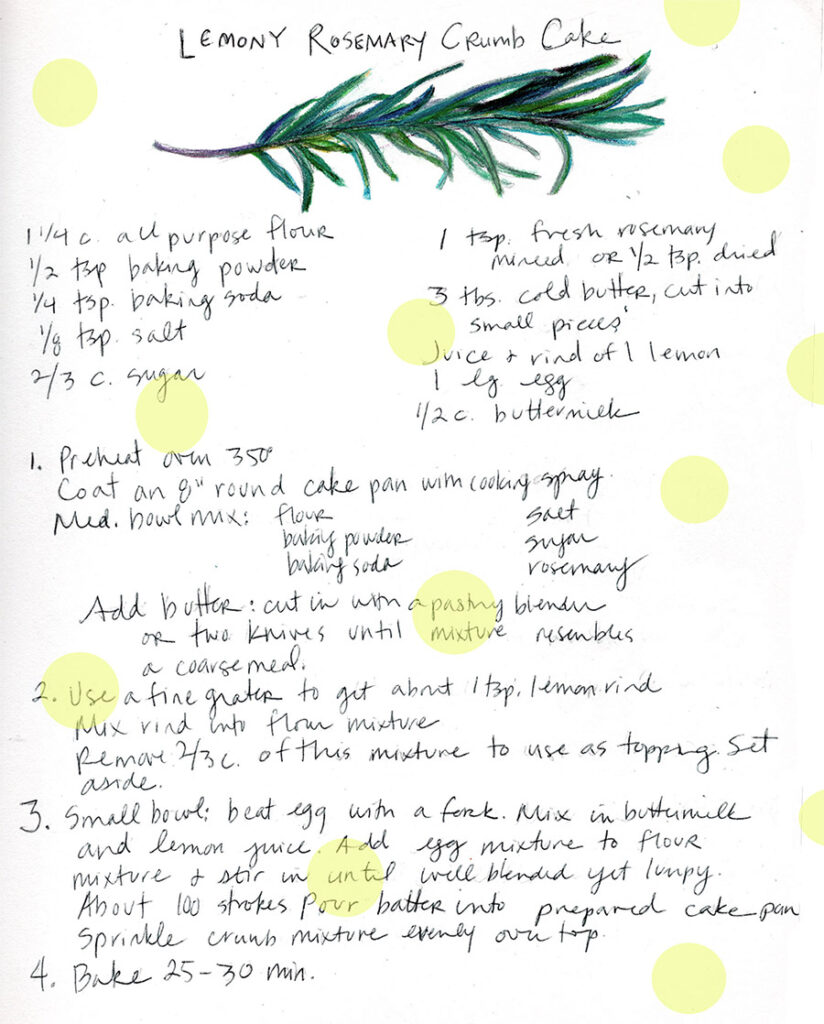 Lately I have been obsessed with baking. Not sure why. Usually it's when I'm in between projects in the studio or maybe it's just because I love to bake. And honestly I'd rather eat my baked goods than buy it from the grocery store. It's just better and less processed tasting and it's better on the wallet.
I had saved this recipe from The Herb Companion magazine I used to subscribe to years ago and I think it most likely, sadly doesn't exist anymore. So I don't have a link to go to the recipe. I did find this recipe online that is very close to the magazine recipe. The difference I see is they use more butter, which sounds good to me. It uses less rosemary though, which I think I would keep it at 1 tsp fresh rosemary. Also they add a bit of water for the crumb mixture and I think that makes sense. Mine was really dry and definitely could have used either more butter or the added water.
I love Rosemary and had never used it for a dessert. I love it! This cake was not overly sweet, which I liked. My 16 year olds son and I gobbled this cake up real quick. It works for breakfast, brunch, snack or dessert.