Mapping the Unknown and the Wings of Wonder Exhibit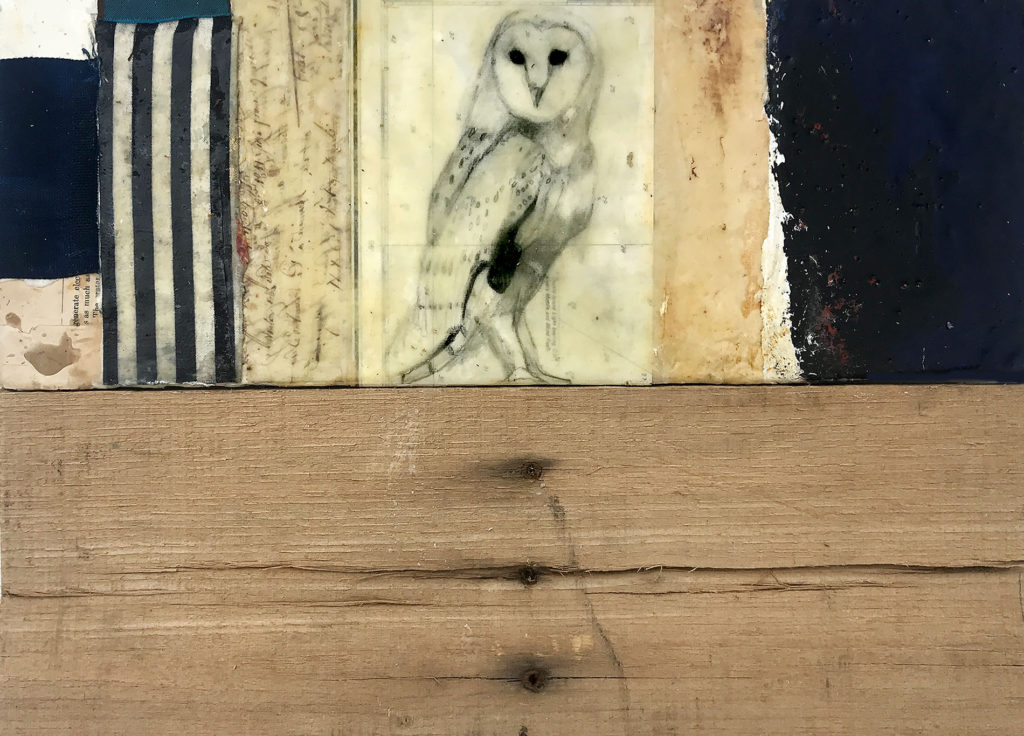 I am really honored to be part of Artists for Wings of Wonder exhibit that opens tomorrow, September 10, 2021 at Higher Art Gallery in Traverse City, MI. I was invited to be part of this fundraiser exhibit and when I read up on the organization, I immediately said yes! Wings of Wonder and the Little Traverse Bay Bands (LTBB) of Odawa Indians are partnering to build the first Tribal Eagle Aviary and Rehabilitation Center East of the Mississippi River. he rehab facility will be named "The Wings of Wonder Rehabilitation Center" and the Migizi Aviary will be the first tribal eagle aviary and raptor center east of the Mississippi River, one of only eight nationwide. It will be located on LTBB land North of Harbor Springs (northwestern part of Michigan's lower peninsula). Please go to this link to find out more about the event and the organization. I so wish I could attend, sounds like such a meaningful and fun event.
I really enjoyed the process of making this mixed media piece for the show. For the past few years I have been drawn more and more towards incorporating my drawings into my mixed media pieces instead of my photos. Combining my drawings with encaustic and other bits and pieces of fabric and paper makes my heart pitter patter. Then adding a piece of salvaged wood to finish it off is like icing on a cake for me. I framed the piece myself and I really wish I could see it hanging at the gallery along with all the other raptor themed artwork. The event is tomorrow, but if you weren't able to get a ticket or are not local, all works will be put online available for purchase September 11 as well as be in the gallery for the month of September.