Mending and Healing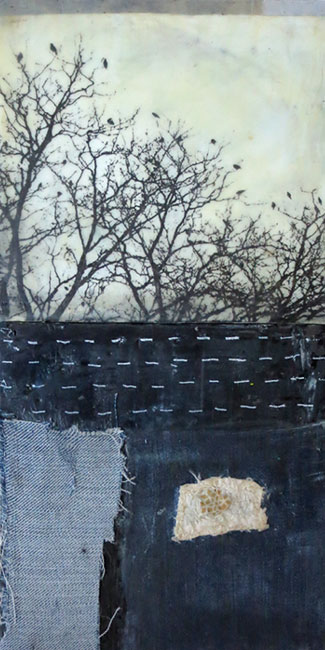 I have been reading so many article following the devastating storms that happened recently here in the United States as well as in Africa and climate change issues people are dealing with. I wonder if we can get it together to mend and heal this earth in our lifetime. Can we change, can we go towards a path of mending and healing? These questions are always running through my head.
I think that the earth will always go towards healing itself, but our activities are making it more and more difficult. I think we have too much faith that things will work out…until it doesn't. It is so challenging even for those of us who care about these issues and implement changes in our daily habits. I still have a car that I drive, and I'm typing right now on plastic. And when I go to the grocery store, so much of our food is wrapped in plastic. It is all overwhelming. But I try to do what I can.
Not a very uplifting post, but these are the things I think about. My art making helps me process and create something positive out of these worrying thoughts.
The history of life on earth has been a history of interaction between living things and their surroundings. – Rachel Carson