On my studio table
At the end of March I shipped out all my recent works out to artstream and my studio walls were once again blank. I cleaned up the studio, rearranged furniture, took a few days off as my littlest was on spring break. But then about a week ago I got back to what I do.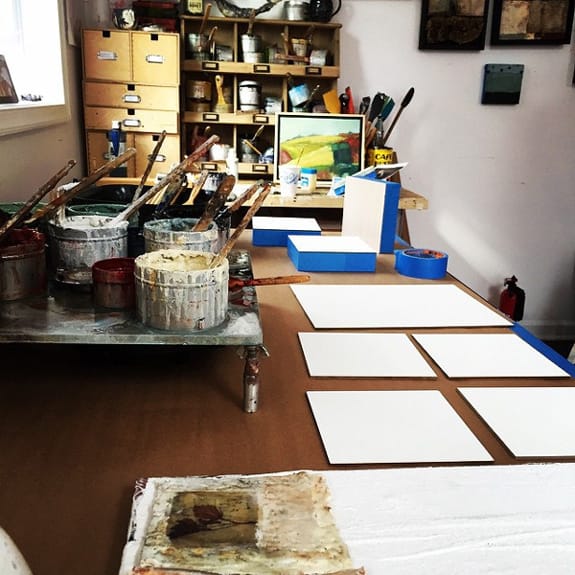 studio table 4.10.15
I was invited to show some small works out in Evanston, IL at a place called Gather. I love the concept of Gather which has a gallery area called The Nest and was happy to hear from the owner who had once taken one of my workshops when I was still in Chicago. Angela is an art therapist and I remembering talk to her at length about art therapy as I was seriously thinking about going back to school for that. Obviously didn't happen, but it's still on my radar. I believe that art can be such a powerful portal. Maybe one day I'll pursue it. The show will be in June, in time for one of the big summer art walks in Evanston. Thinking about the concept of Gather, I decided that I wanted to get back to my bowls and vessels. And I wanted to make a departure from my recent work and be more playful and brighter. I always switch gears after I finish one body of work. It's like how I rearrange my studio and redirect the energy flow. I need to rearrange my brain a bit and redirect the energy flow.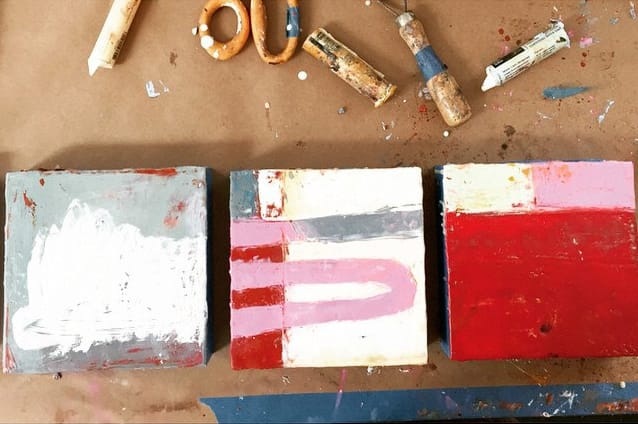 studio table 4.13.15
My 5 year old daughter is obsessed with drawing pigs and toting around one of her many piggies that she has. Quite the opposite of me, she loves to wear all shades of pink and red. I usually wear grey, black and brown. I always laugh to myself when I see our reflections in mirrors and windows. I think all the pinkness that she has brought into my life is infiltrating my palette!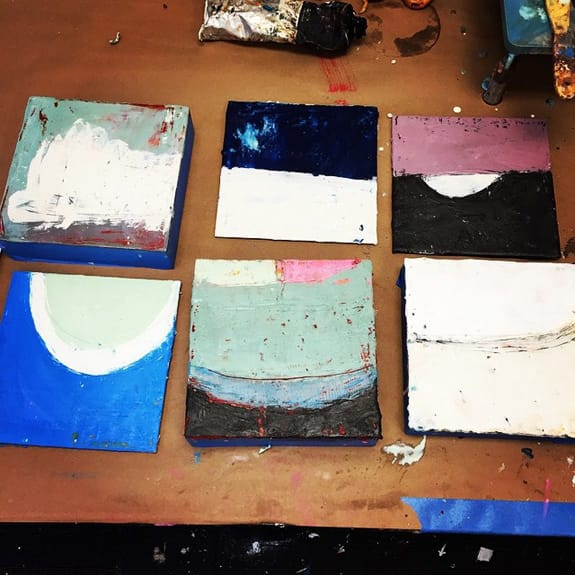 studio table 4.14.15
Working this way is more of a struggle for me. But I enjoy it all the same.
"Creativity is a type of learning process where teacher and pupil are located in the same individual." ~Arthur Koestler