on my studio table: 30 days of drawing
I have been gone all week on a family vacation, with my family and my sisters and their kids and my mom. A tradition we've had for several years now which I hope will continue for many more. Many moments of self care this week mixed in with outdoor adventures and good eating. Living life and making memories.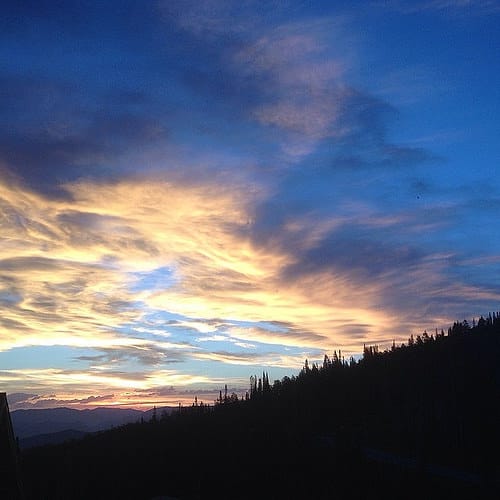 sunrise 
Since I was gone, I don't have any studio table photos to share for the week, but I did start a drawing project that I am posting daily on Instagram that a friend and I are calling 30 Days of Drawing or #30DrawingDays. I love to draw, always have since I was a little girl. There's something about the practice that is about slowing down. Looking. Seeing. Losing oneself in the light and shadows. I don't do it enough. In fact, it's been years since I've had a regular practice of drawing. There's always something else that needs to be done. But it seems to me that drawing is fundamental. And besides that, good for my well being.
Here are two of my drawings from week 1:
colored pencil drawing of the avocado I ended up eating for lunch

ode to my left hiking boot, pen
If you want to join us in this 30 days of drawing, please do. If you're on Instagram, don't forget the tag! It doesn't have to be a finished drawing. The point is to just put pencil or pen to paper a day.
"I keep drawing the trees, the rocks, the river, I'm still learning how to see them; I'm still discovering how to render their forms. I will spend a lifetime doing that. Maybe someday I'll get it right." ― Alan Lee