On the studio table
"I force myself to contradict myself in order to avoid conforming to my own taste." ― Marcel Duchamp
I started working in earnest on a new series, that marks a return back to my moodier mixed media and encaustic pieces. I took a pretty long break from the wax which was nice and needed. I really enjoyed just painting, working from my photos, not with them. It was also nice to not have to turn on the palette and wait for the wax to melt. I work in many different media and I enjoy jumping around. But I'm back to the mixed media, however I'm going to be focusing on strong abstract compositions and incorporating either my photos, or fabric or wood or metal. I'm excited. It may seem like I'm all over the place, but I'm not. There is always a thread that I'm following. Usually though once I get going, my path often diverts. So we'll see what happens in the next two months. Here are some glimpses on what has been happening on my table.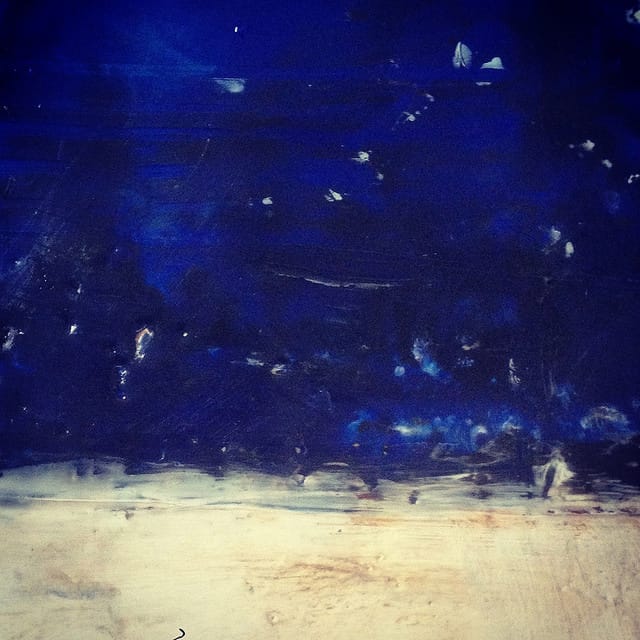 1.29.15 Blue! detail of a work in progress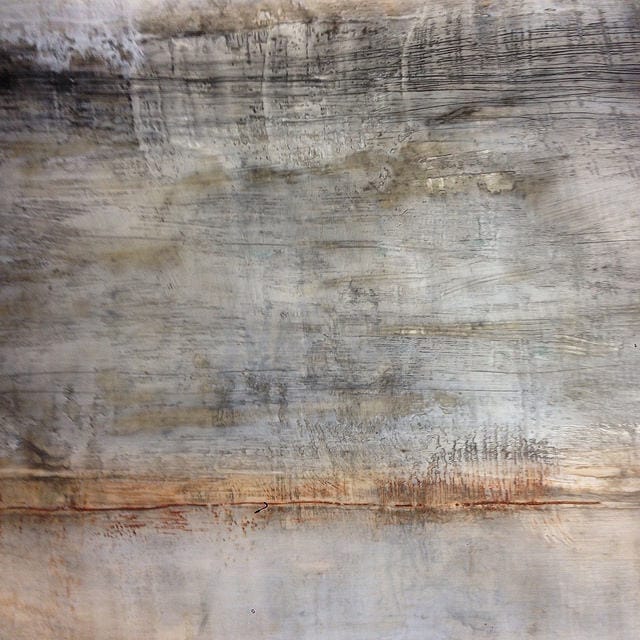 1.29.15 detail of a work in progress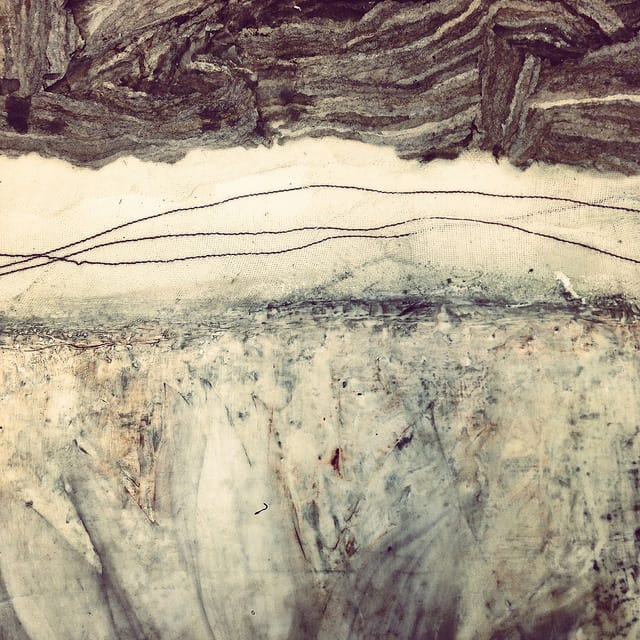 1.30.15 detail of a work in progress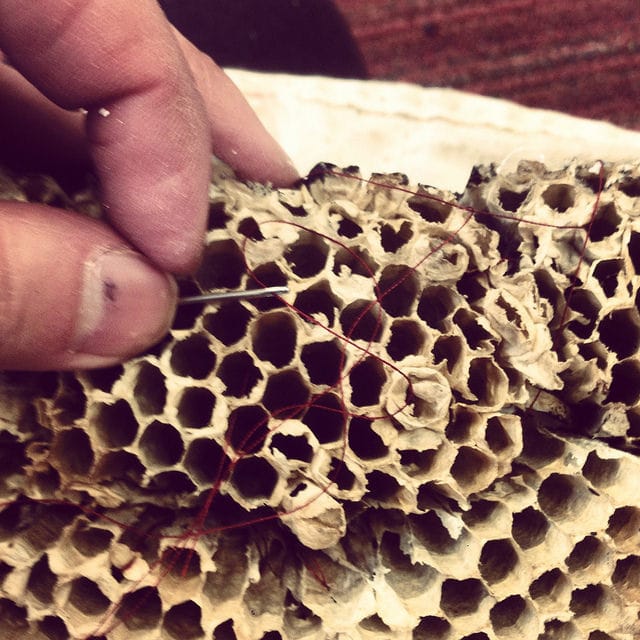 1.30.15 Working in nature's own artwork into my pieces makes me happy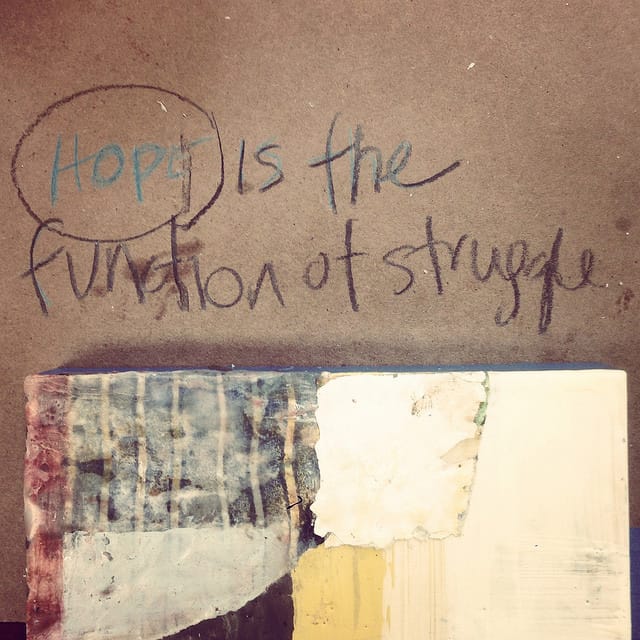 2.1.15 I take notes on my table when I listen to podcasts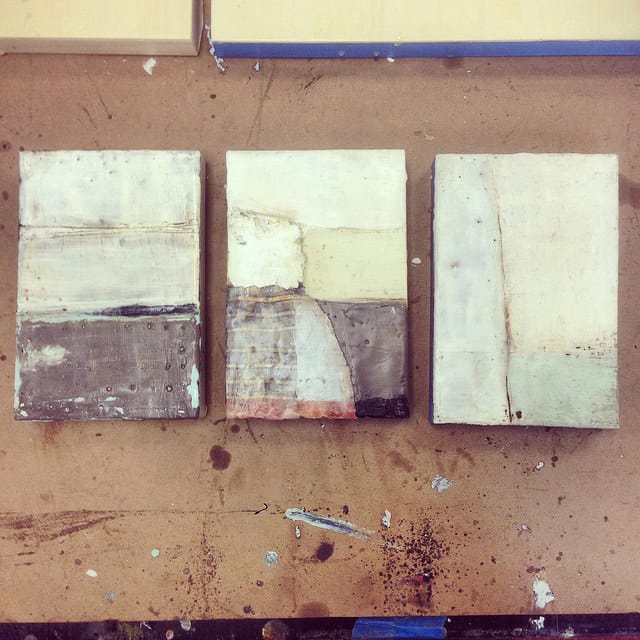 2.1.15 small abstracted landscapes, hmmmm
I'm still behind in posting on the paintings that are currently hanging at GCDC, but hopefully I will find some time to catch up.