On the studio table and trail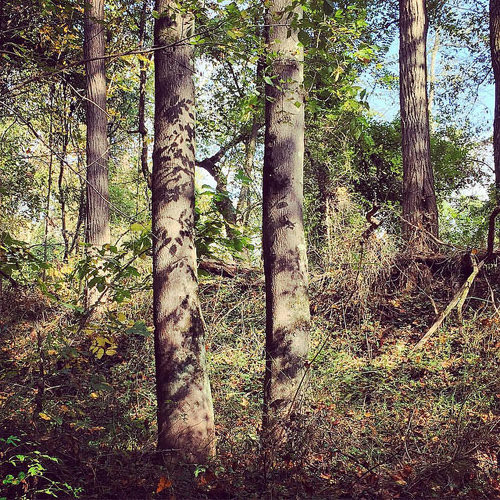 Earlier this week I walked the trail and picked the two sites for the upcoming Art on the Trail exhibit at Lake Roland. I had submitted two proposals and I am so excited to get the opportunity to have both up this winter. The trees above will be holding one of my installations that I'm calling The Social Network. The inspiration for this piece is based on the threadlike fungal networks underground that allow trees to communicate with each other- the mycelium networks that lie beneath the trees.
I am beyond thrilled to have the opportunity to execute what is in my head. Hopefully I can do it justice. Often with these types of works, I have a concept, then an idea of how it will physically look. But then once my hands get in involved, something else, that unnameable aspect of the creative process takes over. I started working on it this week and it has been about exploring, using different materials, asking myself a lot of questions and meandering around different paths.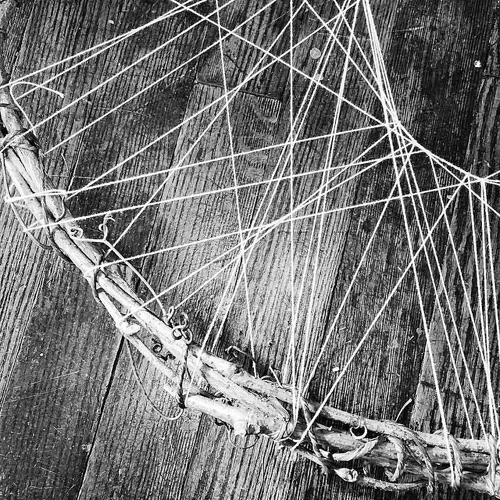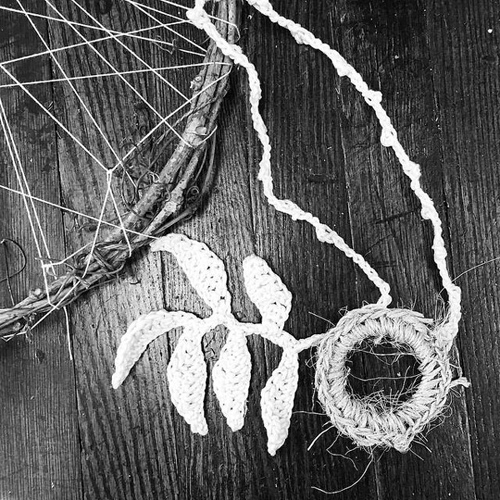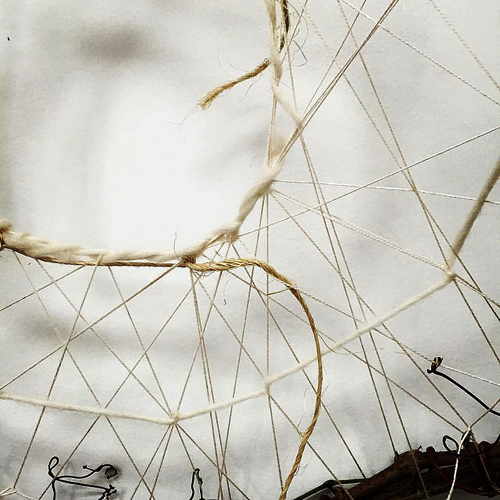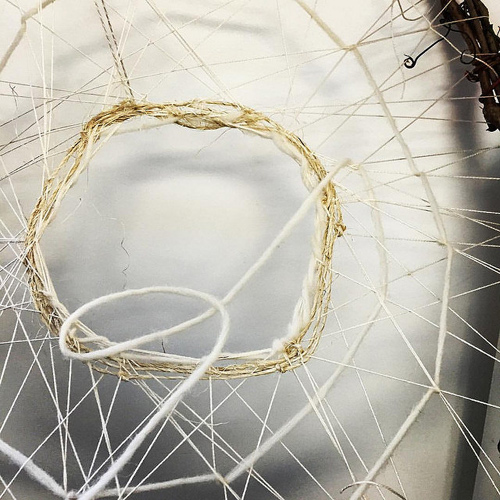 Spider, weave me a more peaceful world…..
I've always found my peace in the process of making. I have felt a bit like a spider in my studio this week.