On the Studio table: stitching connections
This past week I started working in earnest on a book that will hang from a branch that stretches over water towards a footbridge. When I went to the park I already knew that I wanted to do a hanging book from a branch, so I kept my eyes open for a spot that could work. The thing that I had to keep in mind was that the wintry bare environment that I walked through a few months would be longer when my art pieces would be installed. The browns of late winter were going to transform into the lush green frenzy that makes up most woodlands in Maryland. If I didn't pick the right spot, my work would be difficult to see. When I saw this branch overhanging water, I knew this was the spot. Open, high, and even a place to view from the footbridge.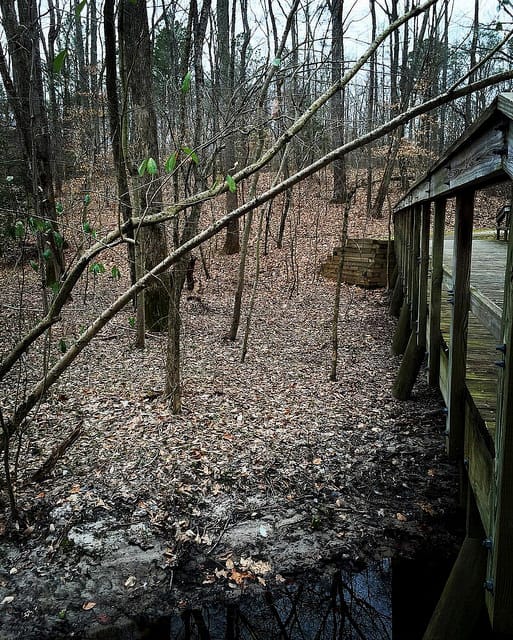 I have made hanging books out of plaster before with natural elements as well as wax dipped prints. But for this installation I wanted to sew. I love the look of thread, the stitch, the mark of handiwork. Through my Master Naturalist classes and readings I have really been delving into how all life is connected and bound together. The balance of life in any given ecosystem depends on everything within that system. We all have a role and purpose. It's really quite amazing. And humbling. And terrifying to see the imbalance playing out now.
The threads and stitching on these pages speak to these thoughts. The designs are inspired by the plants, trees, and berries that are native to the Adkins Arboretum. Here are a few process shots. All works were in progress when I took the photo.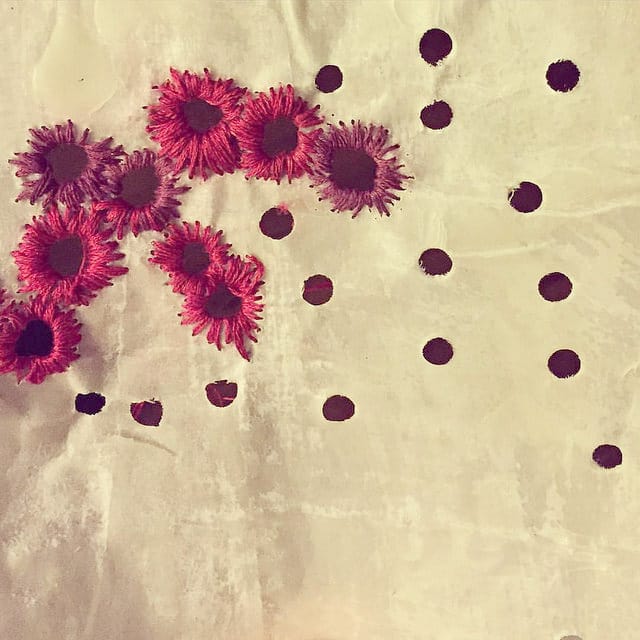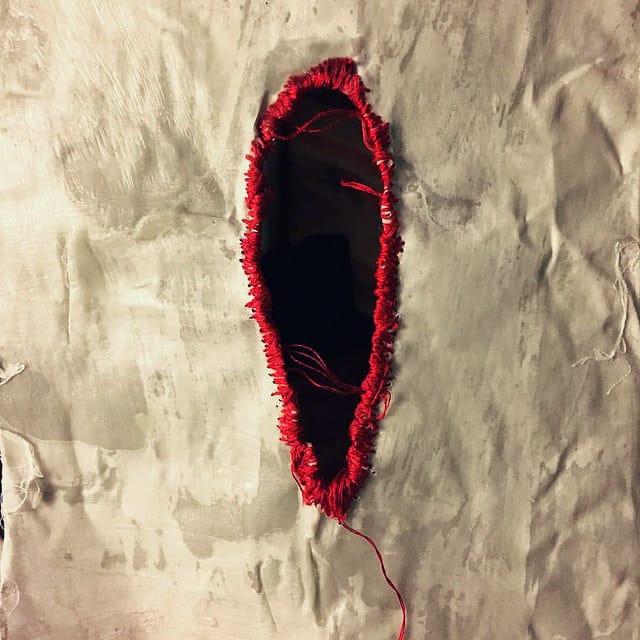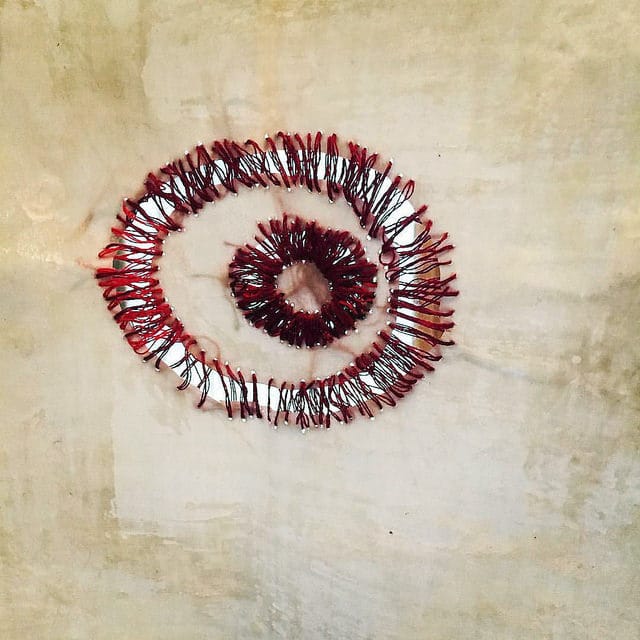 Getting there……

"The great ecosystems are like complex tapestries – a million complicated threads, interwoven, make up the whole picture. Nature can cope with small rents in the fabric; it can even, after a time, cope with major disasters like floods, fires, and earthquakes. What nature cannot cope with is the steady undermining of its fabric by the activities of man."
~ Gerald Durrell