Pandemic Journal: pages 13, 14, 15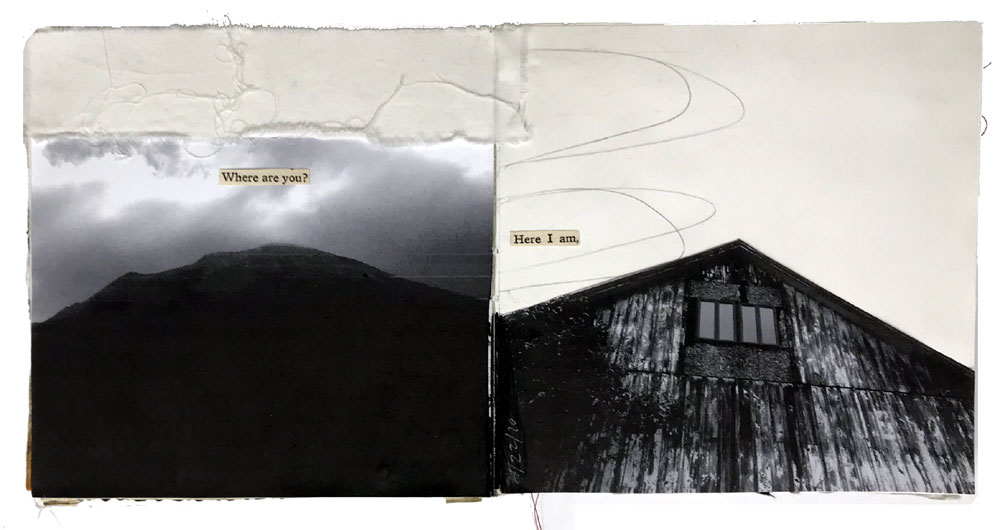 All three of these pages were created in the week of April 21, after we had been sheltered in place for over a month. The question "Where are you?" is answered by "Here I am" and "and here".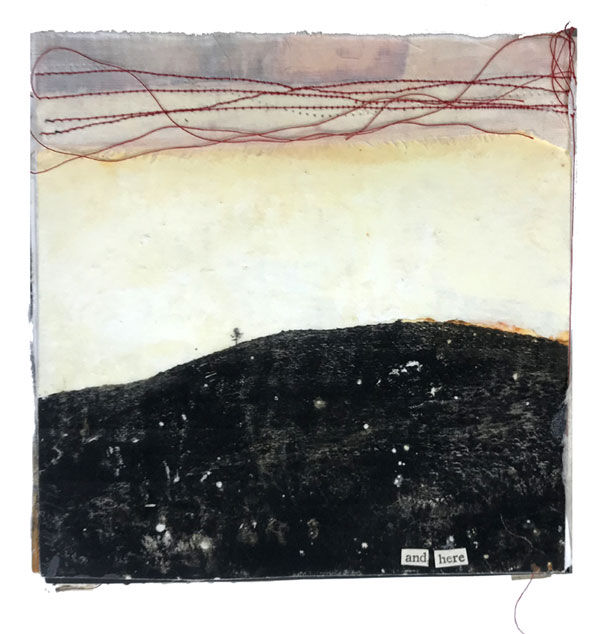 I glued page 15 to the back of page 14 instead of attaching is as a hinge. Page 14 and 15 then becomes an insert. I wanted to give the book shape a bit of a break and interest from the unending concertina. I think I have done 38 or 39 pages now as of this past Friday and I put an insert every 5 pages or so.