Pandemic Journal: pages 5 and 6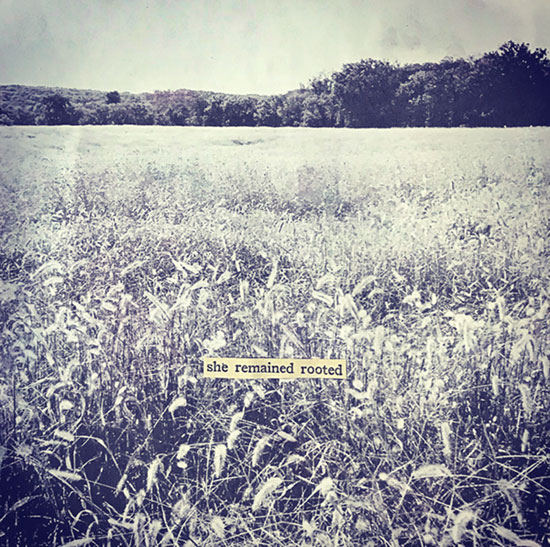 This page was created April 14, which at that point my state had been shut down for a month. I was still grappling with trying to get my kids situated to the new online learning as our schools got situated to the new online learning. And I was learning that doing these quick collages could be a way to not only process what was happening, but a way for me to get back to creating. The creative practice is just that- a practice. For me, if I stay away too long, it is so hard to get back. It's always in the doing, even if it's cutting words out from a book and gluing it down to one of my photos, that I start to feel that flow come back to me.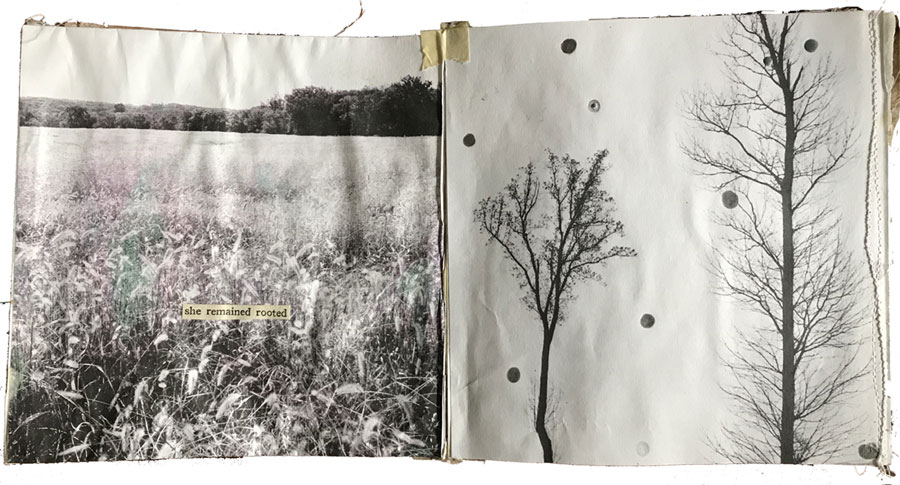 Page 6 was actually created more recently. But I decided to cut apart the previous page 5 and 6 and make the trees page 6 instead. This journal is not meant to be precious. It's about getting things down. After each page is made, I tape it on the back to the previous page. If at a later date I don't like where it was, I move it. Also, this book is not necessarily in chronological order. It mostly is, but I have moved a couple of pages around.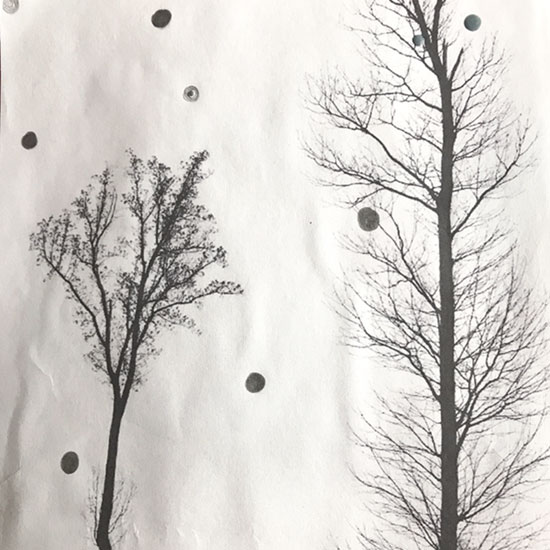 Page 6 was inspired by one of those memes circulating the internet of an image of an empty street and big giant depictions of the red thorned covid19 floating in the air. It said something like, if we were able to actually see the virus, then maybe people would be better at staying inside. This photo of mine I feel depicts physical distancing. Actually, now that I think of it, I took the photo at a forest that was undergoing rehabilitation because that part of the forest had been been decimated by a Gypsy Moth infestation. I remember the surviving trees looked so lonely being so far apart from each other, instead of their usual close proximity.