Pandemic Journal: pages 7 and 8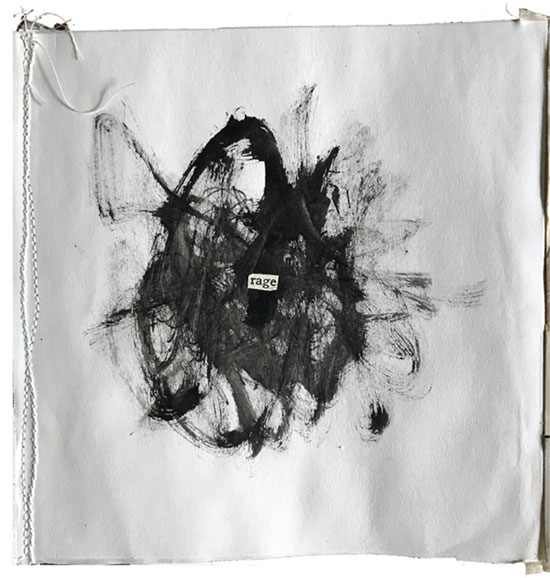 I created this page on April 26, 2020 after I saw the numbers for the United States was over 985,000 cases. Today is May 6 and the number of cases is over 1.24 million. I think my page sums it up without me adding anymore words to it here. Sigh.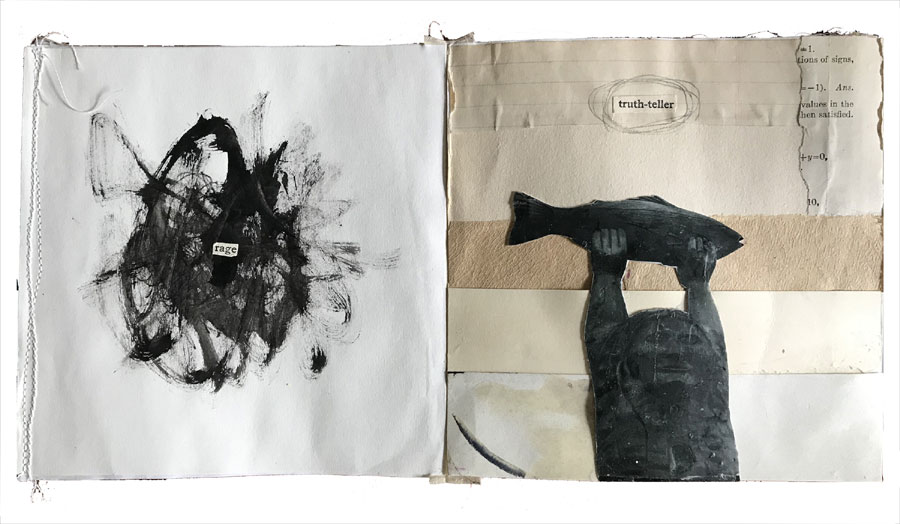 The page on the right side was created on April 14, 2020. This was a response to all the misinformation I was seeing online. The image I used is from a photo of a sculpture on Whidbey Island, WA that I took many years ago. The statue is of a Samish legend called the "The Maiden of Deception Pass: Ko-Kwal-Alwoot" and was made by Fidalgo Island artist Tracy Powell. I've kept my photo of the statue in my studio all these years. There's something about her holding up that fish that really resonates with me.
This age of misinformation is truly frightening, but it really is scary when we have a pandemic. And our own health and well being depends on everyone else doing their part to stop the spread of a virus that we don't have a vaccination for. Science and facts, not wishful thinking saves lives.