Pandemic Journal: pages 9 and 10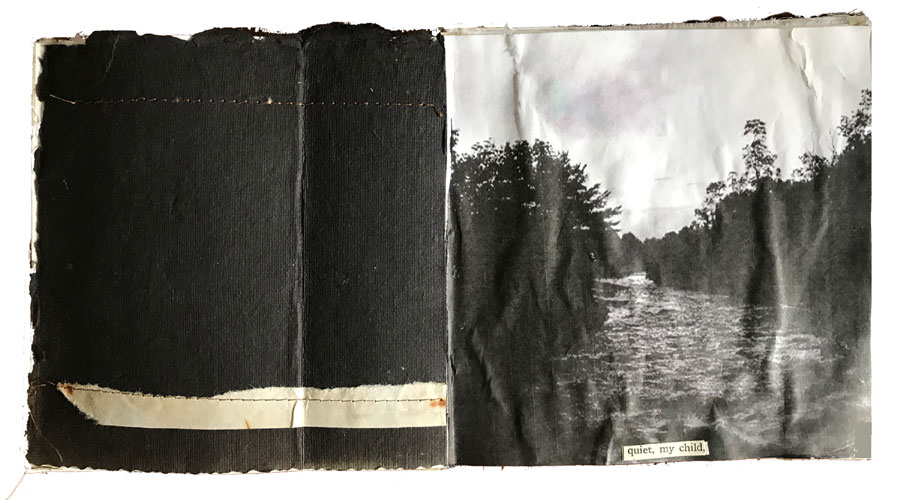 These pages were created back in the beginning of this journey and I wasn't using the right glue for the paper I was using. Or rather, I could use that glue, but then I should have pressed the paper overnight in my bookpress to make sure the bubbles leveled out and that the paper wouldn't wrinkle. But since this was and still is, a casual quick creative journaling practice, I didn't care and just used what was on my table.
The found text reads: quiet my child
At that time, the quarantine was really taking hold with everything just stopped and it was quiet. And we all were quiet.