Returning to the Earth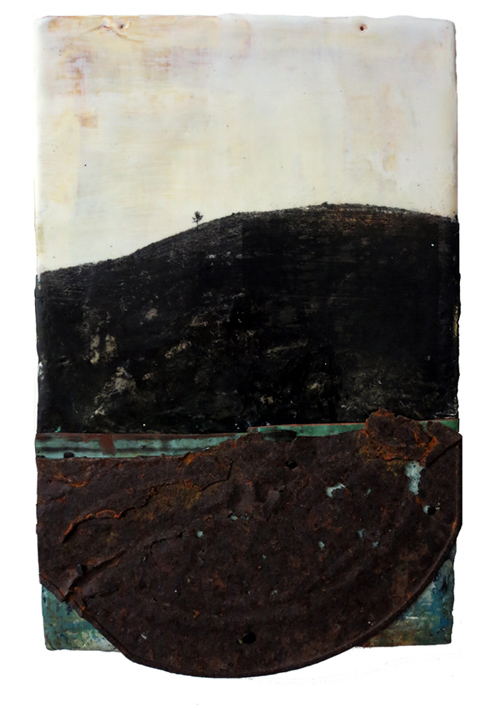 Returning to the Earth
encaustic mixed media
8×12.5 inches
Recently someone commented on one of my paintings using the words "earthy and real". And that really meant a lot to hear someone describe my work with those two words. It is tough in this digital age of information overload and flashing images to know what is real anymore.
What is real? I don't even know. But I do know that when I am outside, away from everything, that feels real. When I am tucking my children into bed, that is real. I'll focus on the little things.
On a walk with my dog recently I came upon this rusty flattened thing. I knew it would end up in my work some how, some way. Earthy. Rusty. Of the earth. Those are the things that draw me in.
This painting and a few others will be heading to Lark and Key Gallery in Charlotte, NC this week.