Revised Edition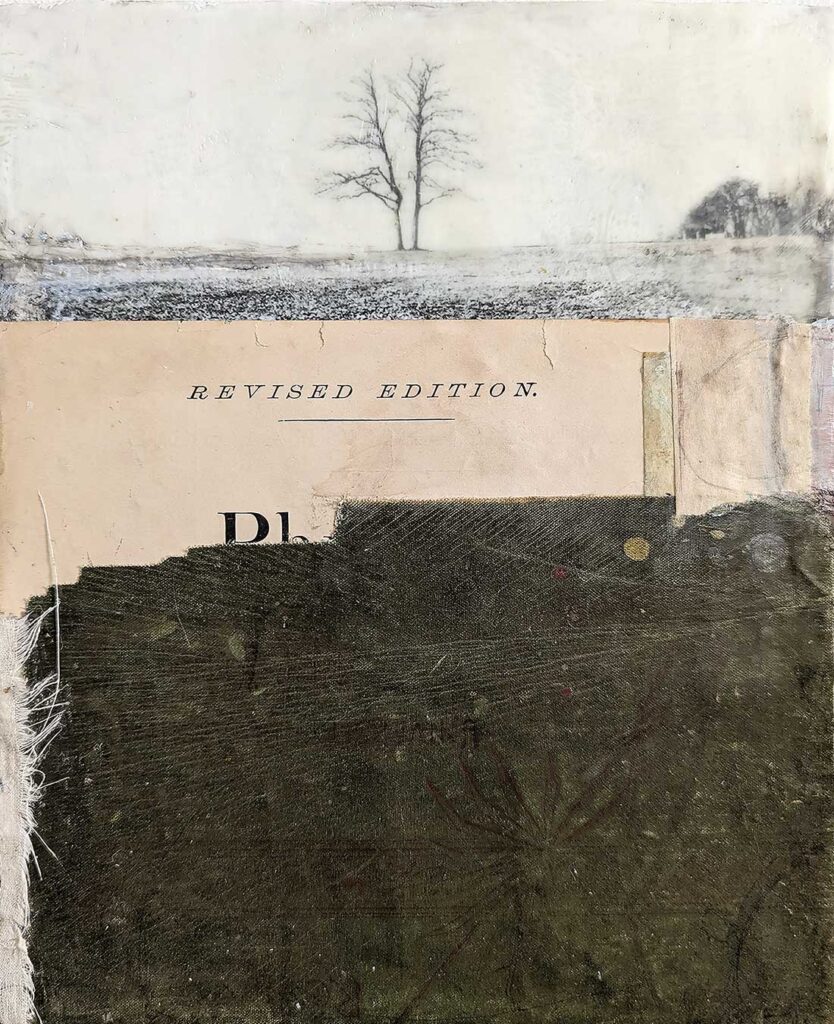 When I am in the midst of creating, papers fly around, haphazard piles form on the floor, drawers are opened with the contents spilling out….creative slop. At the end of my studio time I have to give myself time to clean up so that the next time I step in, I am not overwhelmed by the craziness. The interesting thing that happens when I stop the madness and clean up is that sometimes the piles present themselves to me as possible compositions. That's what happened with this one.
I had the image of the trees peeking out form underneath a page torn out of an old Physical Geography cover page. The olive green book cover was on top of that. I snapped a photo so I wouldn't forget it and the next time I was at my work table, I worked on creating this piece. There was another image of branches that was in the pile as well, but i wasn't able to add it to this piece. The size of my panel wouldn't allow for it, but I keep thinking about that original composition.
I guess my lesson from this was- creating messes can be productive. Cleaning up messes can bring inspiration. It's all about paying attention.
As a book lover, it makes me happy that I used parts of two old text books that I rescued from an estate sale. My husband has said that I have a book in every room in our house. And I argued that that wasn't true….but it is. Book shelves and book piles make me happy.