Sacred Conversations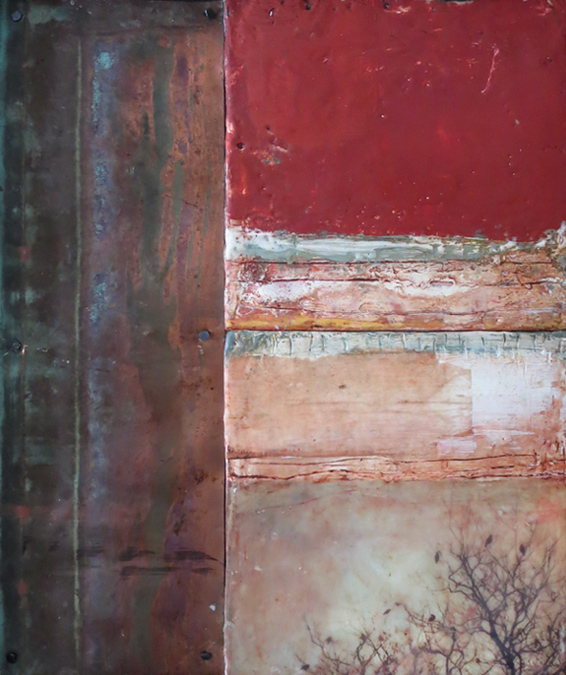 Sacred Conversations
encaustic mixed media
12×10 inches
available at Lark and Key
sold
When I first started this painting, I was planing on just creating a 6×6 inch mixed media piece of the birds in the branches. But then I had a red panel sitting right next to the birds and I thought, hmmmmmm. I really liked how they looked together. Then I thought, "I want to add a found element to this". And along came the oxidized copper. I played around with different compositions with those three elements and I just couldn't leave the thought alone. It was meant to be.
The title was inspired by a snippet from Pablo Neruda's Ode to Bird Watching
…
The morning time
mother earth
is cool.
The air
is like a river
which shakes
the silence.
It smells of rosemary,
of space
and roots.
Overhead,
a crazy song.
It's a bird.
How
out of its throat
smaller than a finger
can there fall the waters
of its song?
Luminous ease!
Invisible
power
torrent
of music
in the leaves.
Sacred conversations!
…
To read the full poem.