Shelter In Place, work in progress 2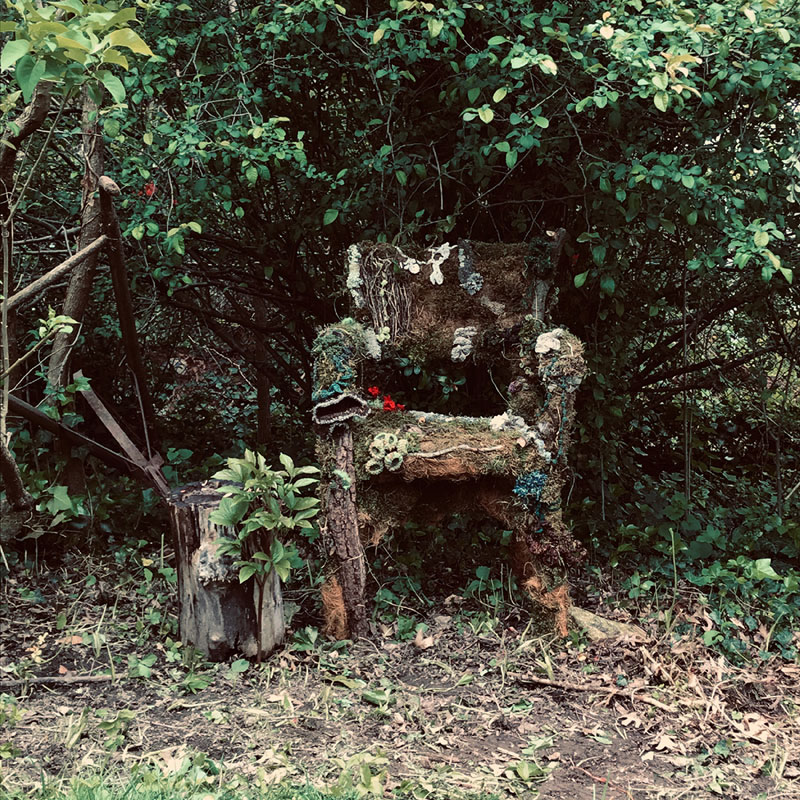 This week I finished the mossy and crocheted chair that I have been working on for my Shelter In Place installation for the Adkins Arboretum Artists Dialogue with the Land invitational. This is still a work in progress though as I will work on it a bit more when I bring it to the site. Also not pictured here is the stump that will serve as a coffee table by the chair.
Originally I had planned to make a second chair for the installation…and then I decided that I was not going to make a second chair…and then when I was cleaning up my studio after the above chair was done, I had an idea and started a second chair! I also am thinking of making a window frame out of sticks to hang from a branch to complete the "room". We shall see. Often while I'm on site installing, I adapt to the place and what is there. That is why I say this is still in progress. It's not done until it is where it's supposed to be.
Hopefully I will get to finish it! If not in May as was the intended time to install, then it will be later this year. And if things are still up in the air at that point, then I will happily have it in my yard. It makes me happy to see it.
To see a close up of the crocheted bits that I added, I posted a more recent video which you can see on my Instagram page.