Sourdough Cinnamon Rolls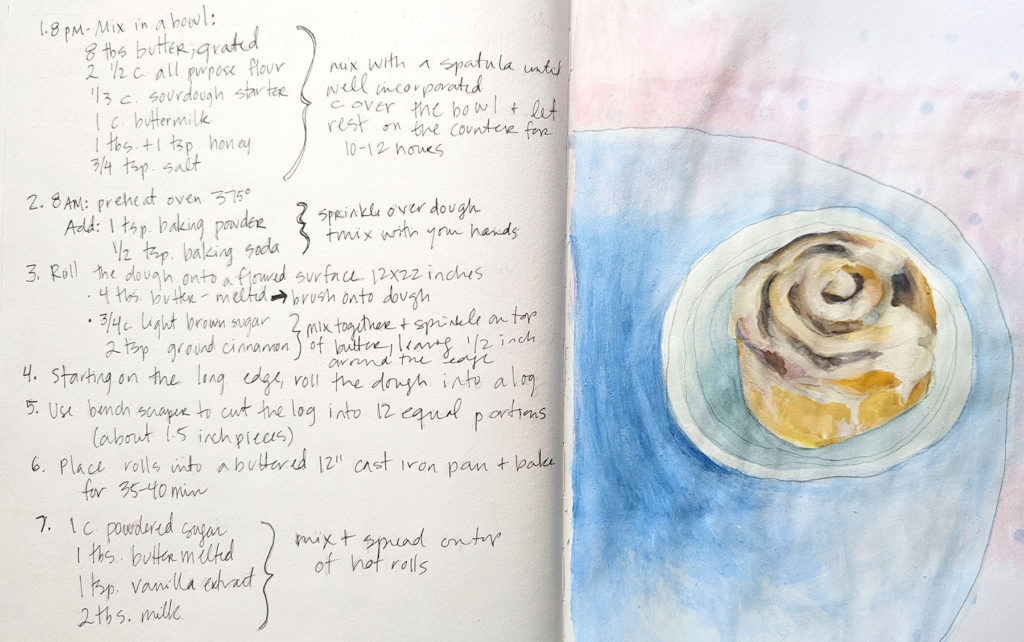 This is probably my family's most favorite thing I make with my sourdough starter. I found the recipe online at Little Spoon Farm, which has really great recipes on there. I've tried several and they all turned out great. We all unanimously feel like we can't eat any other cinnamon roll again. It's that good.
I decided I had to add to my collection of illustrated recipes because we all love it so much. And also I hate scrolling while making something, so I had to rewrite it for myself. I kept mixing up some of the steps because of having issues with scrolling or, actually perhaps because I'm old. I don't know. Maybe both.
I felt super rusty working on this watercolor/gouache illustration. And I'm not working on the proper paper for water media since these recipe books really just started out as written down recipes of family favorites, no paint involved. So when I keep adding more paint because I feel out of practice, the paper got wrinkly. But it felt good to be making again.