studio notes: i love green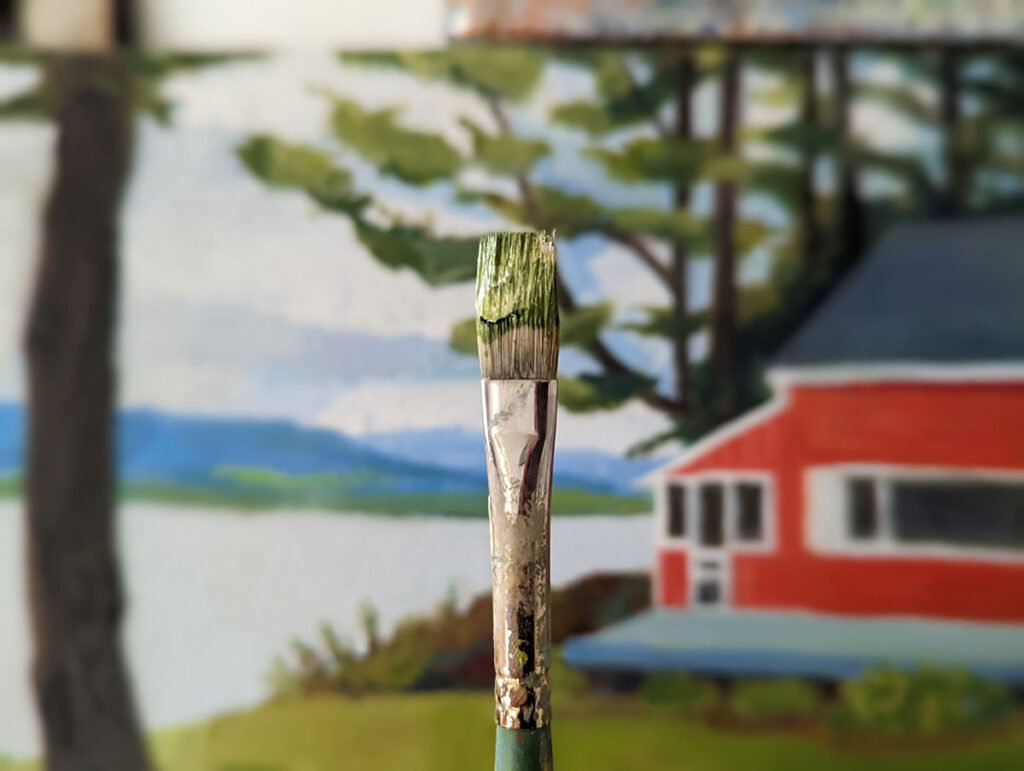 This past week and a half I have been working on an oil painting that I was commissioned to make. I am getting close to finishing, but not quite there yet. These past few years I make the occasional oil painting of a landscape and I always think the same thing- I love mixing my greens for the background foliage. I rarely use the greens out of the tube. One of my favorite combos for that bright yellow green that I use often for swaths of bright green grass in the sun is lemon yellow + ivory black. Sometimes Hansa yellow + ivory black. I have found that I do like sap green from the tube, but I tend to mix it in with other colors.
I found this blog on mixing greens that I'm adding here to look at for reference later. Good info. Also, glad I stumbled on this site, lots of great artist interviews on there. I particularly enjoyed the interview of Miranda Boulton.
"Verde que te quiero verde…" – García Lorca