Sunset Over the Farm, revisited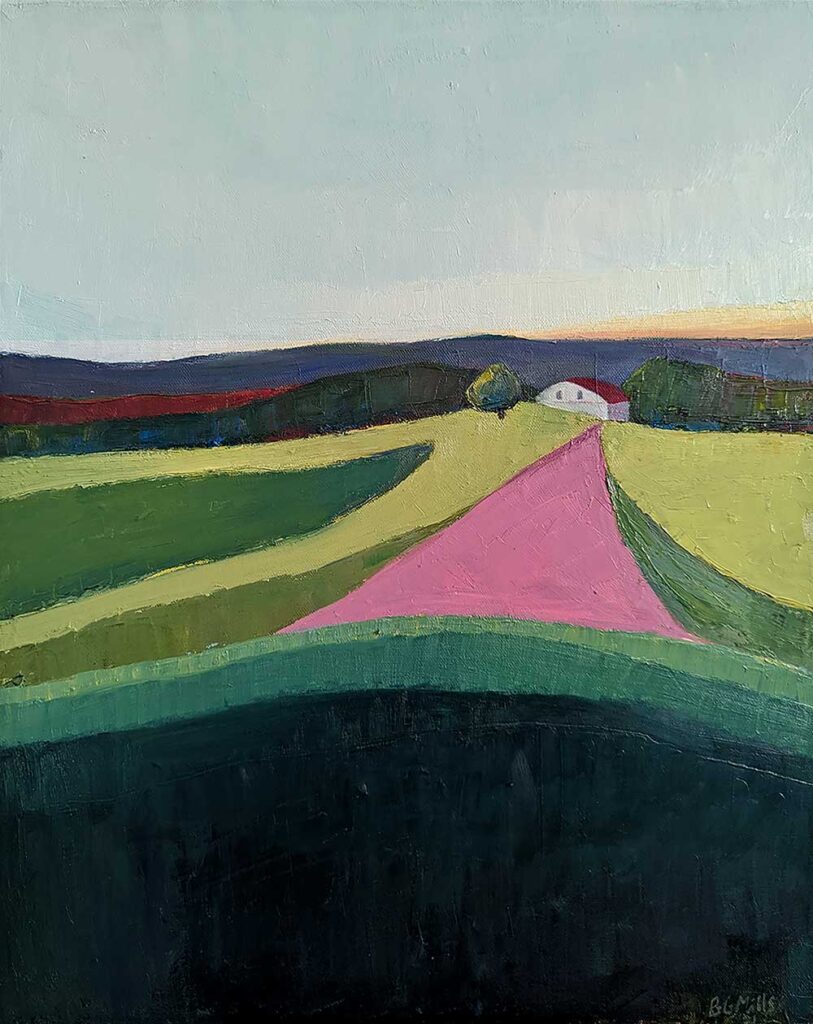 In my last post I mentioned that while I was working on my September commission and had all my oils out on my studio table, I worked on some other oil paintings at the same time. The last one was a new painting of a red barn, this one was reworking an older piece of a sunset over a farm. I painted that several years ago. It was a very soft feeling painting, with subtle gradations of green of the field and hills. A quiet countryside landscape.
I'm not sure what came over me, but I took it out of its frame and then mixed a bright pink and painted over the subtle dirt path with a big, not to be missed pink triangular shape. After that there was no going back.I started mixing different greens and took away the subtle gradations of green. I really love this painting now. The pink makes me happy. The simplified forms please me as well. I just don't want to be completely literal when I express myself with oil paint. In my encaustic work, I use my photographs via transfers or embedding rice paper prints of my photos into the wax. I mean, how much more literal can you get when using a photograph?! And while I combine the images with collage and other bits to create a dreamy space, that quiet space in between myth and reality, I'm tapping into something else when I'm painting with oils. I want to be more rooted in painting what I'm seeing right before my eyes, but I want to be playful. And I want to simplify the forms.
Figuring all this out with each painting and writing this all out…honing in. It's constant.