Tahini Sauce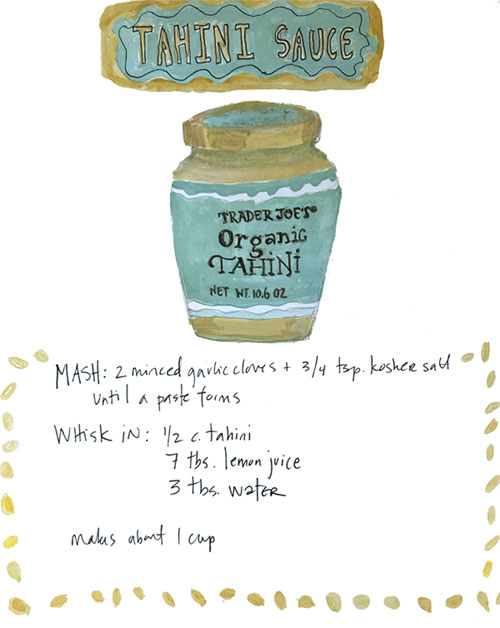 This recipe is my go to whenever we are eating a Mediterranean style meal like lamb kefta kabobs or Greek chicken slouvaki. So good with for your pita or even along with your protein.
I chose to do an illustration of the Trader Joe's Tahini jar because that's what I use for this recipe. I am sure you can use another store bought tahini. But basically because I love this sauce so much I always have the TJ tahini jar in stock in my pantry.
This recipe came from my recipe binders and it's originally from Eating Well Magazine from the May/June 2007 issue.
I wonder if I'll ever get through all my saved recipes…doubtful.