Tending the Root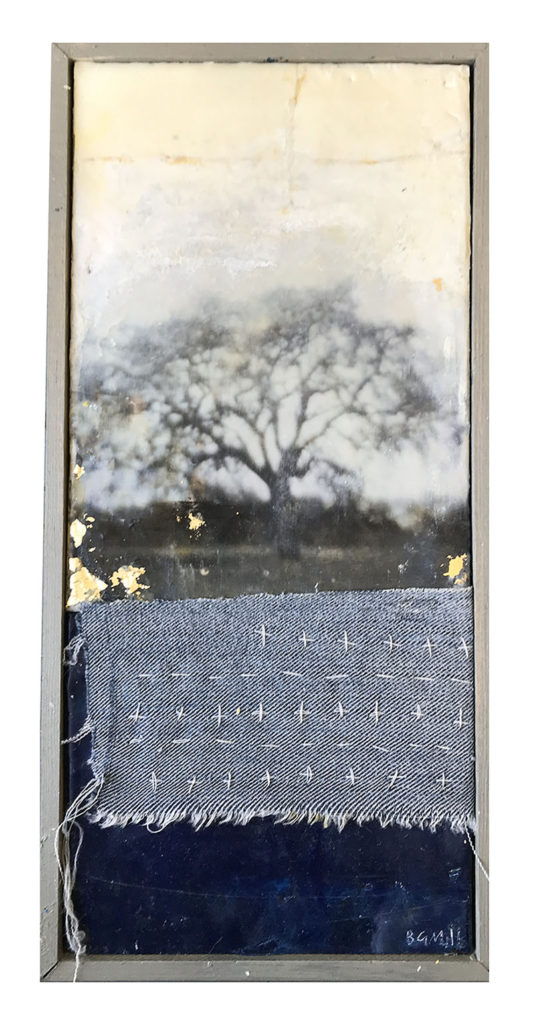 Tending the Root….I've been thinking about this phrase ever since I titled this piece with those words the other day. What does tending the root mean? For the plant world it means that the plant has healthy, life giving soil to draw its nutrients from and access to water. For me? Could it mean paying attention to my body- what nourishes me physically and spiritually and what is grounding for me? Does it pertain to home and family and creating a sense of stability for my children in this chaotic world? Or could it mean going further back to my heritage- who are my ancestors and where do I belong in this vast timeline of humanity? Hmmmm.
I cut and built the frame for this piece and stained it a light grey. It is very soul satisfying for me to create something from beginning to end with my own two hands. It is actually crazy to stop and think that this piece started with two bare pieces of wood in my studio. I stitched the salvaged piece of denim and added it to the bottom wood piece.
Why do I cut and build my own frames when it would be easier just to get it framed? Well, besides being one of those odd people who likes to make and build things from scratch, it's also a necessity. A lot of frameshops won't frame under 6 inches. The width of this is under that and so I had to frame it myself! I like doing it though as then I could pick out the exact color I wanted to stain it too. Does that make me a control freak? ha! Maybe just a tad bit.
"Tending the Root" is available for purchase at terrearts.com.